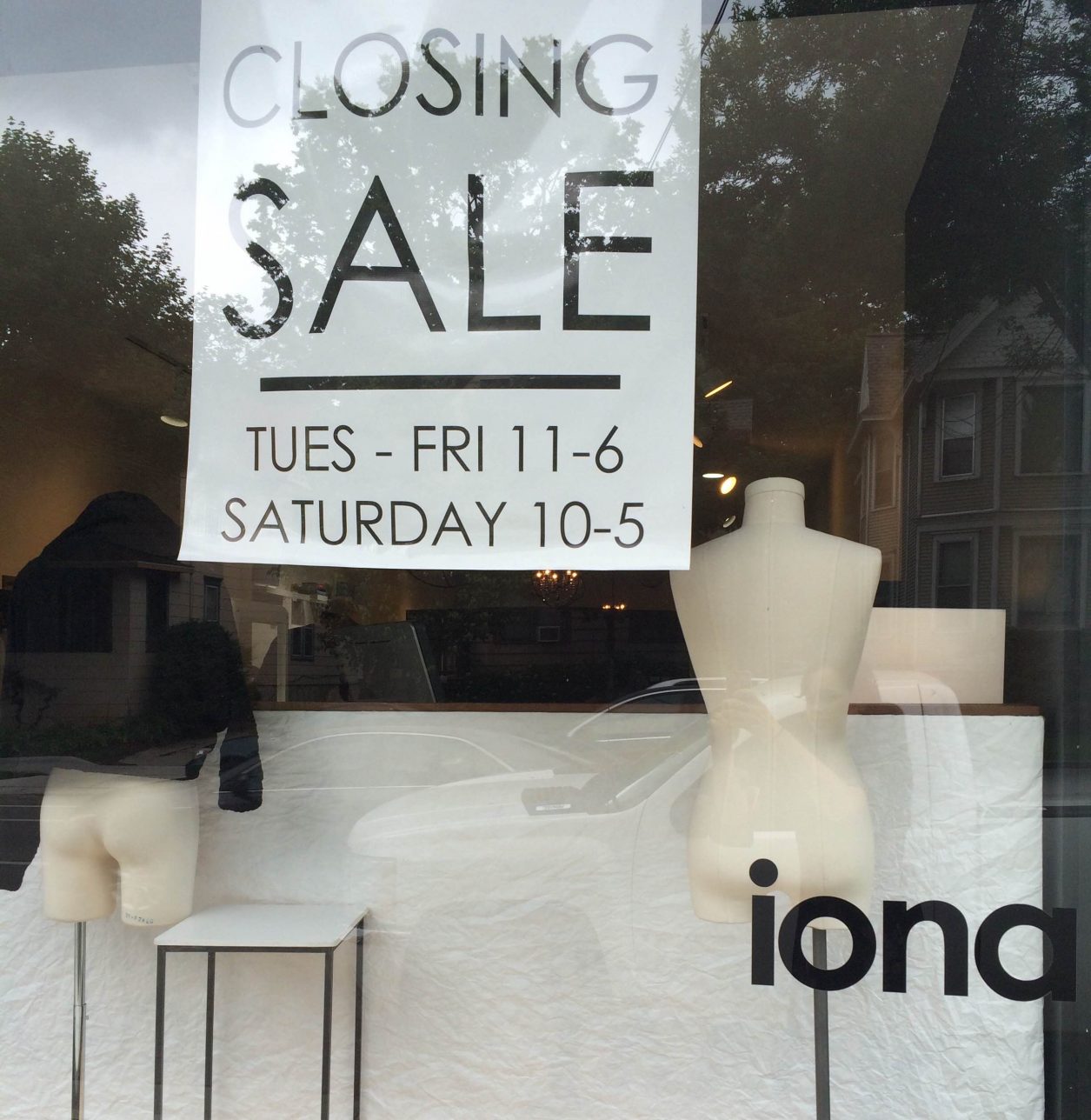 Many have been wondering why I am closing iona.
In early March, upon returning from New York Fall Markets, I was diagnosed with invasive breast cancer. At that time, my husband Monty & I decided no matter what the treatment path, we would close the store. I already have an underlying rare disease called GBS (Guillain Barre Syndrome), so the doctors were concerned about the best course of treatment for my breast cancer.
At that time the store demanded a great amount of attention, more than I had hoped, and without my being there we couldn't expect it to grow.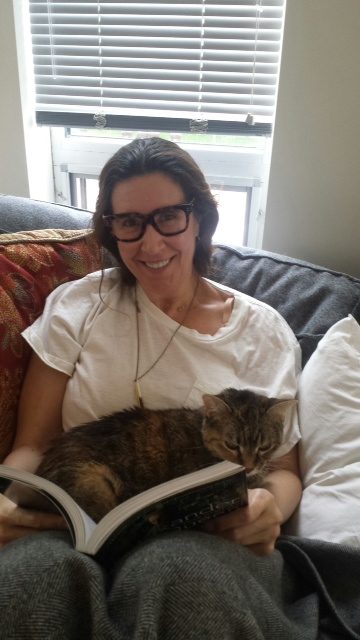 Unfortunately we lost an entire year and momentum of growth due to E Johnson street construction in 2014. While there was an effort by the City to 'Turn on Johnson' there was an even greater effort by the City to 'avoid' E Johnson. Construction was the single worst thing that kept us from growing last year and into this year.
Adding insult to injury, this spring the construction continued and with 'no parking' available in front of the store for several weeks earlier this spring.  There was rarely work being done in the business block but the city went ahead and just marked multiple blocks as no parking.
Because of our weak 2014, we had a weak holiday season, and a weak spring 15. With the uncertainty of my availability to press hard into this year to build the business, there was no answer but to close it.
Monty & I did not enter into this business to make a ton of money. We knew that from the very beginning. At best this is a 5-8% net profit business. I did this because I wanted to bring great, high quality fashion to Madison, build a community of women by helping them be their best selves, and by offering great service. I was very clear about that from the beginning and Monty supported that. We never did reach profitability and with start up capital, overall the business lost money. The question remains if the market could support the store even if the construction variable was taken away, and natural growth was presumed to happen. We will never know.
Fashion retail is a tough, tough, massive beast to be a part of and fight against too. Perhaps I was naive to think that running a small service based boutique in a small market could survive against the fast retailers, the online giants, in an industry where market trends seem to be primarily about volume, clothing disposability and price. I cared about where and how the products were being made. We all should, but I'm not going to preach, I just wanted to provide fairly made, interesting, beautiful, products. I am personally going to continue to be mindful of what I buy for myself and my husband in the future.
The best thing that came out of the store are the relationships I have with Beth and Maggie, who still currently work there. Beth has developed operational, service, and marketing excellence in a year; the same skills set that I have managed in people in senior level executive positions. She is kind, genuine, smart, hard working and has a bright future ahead of her. I have also been witness to Maggie's handbag launch Maggie Modena. She is another natural talent, unbelievable creative spirit and amazing person, I can't wait to see where her future takes her.
The second best thing that came from the store are the real friendships I have made with people who have come into it. I have a few that I deeply cherish and they know who they are. I have also had the priviledge to work with some other talented young ladies and see them all leave town and shape their careers in different directions. I have met fascinating people who have walked through the door and become clients, or others who have just said hello; many of whom I am so happy to have been able to know and to work with; scientists, volunteers, mothers, doctors, professors, students, artists. The list goes on. So many amazing women who allowed me to help them express themselves through fashion and feel great about themselves as a result. It has been so much fun and an honor.
Monty & I have also made so many wonderful friends in the fashion industry. We have made friends with many of the great people in the showrooms in NYC, and the talented designers themselves.
I would like to thank all of the bloggers  (esp Gabby aka Look Sharp Sconnie) , the models, the photographers, the stylists (Lisa & Krystle), the magazines (specifically Brava & Madison Magazine), and the Wisconsin State Journal for your editorial support. I appreciate everything you did to help promote and support our store. I apologize for not naming everyone specifically.
I have to thank my friend Katherine at La Lingerie. She has been incredibly supportive of me and our business from inception. Also, to the guys at Context, Fromagination, Gail at Gail Ambrosius, Mona at Melt Studio and our neighbor Barry and staff at Fontaine; there is a long list of local businesses that have helped support us. We were equally proud to support you. I apologize again for not naming everyone, but thank you.
I am so touched and overwhelmed by the outpouring of kindness so many of you have shown to me during this difficult time. Thank you for your emails, and your cards and your kind words. It means the world to me.
Many have asked me to continue with my blog 'Inside Iona'. I am going to continue writing that for fun. Once I have finished cancer treatments Monty & I plan on lots of travel over the next couple of years to NYC, LA, Tokyo, Puerto Rico, Mexico. I plan on keeping you up to date on what's going on in fashion with great cool brands, great people, places, and ideas.
I am not sure when we will be officially be 'closing the doors' to iona. It will be some time this summer though. Sadly. However, I hope to see you around town. I will miss you all very much. Thank you. XO Pamela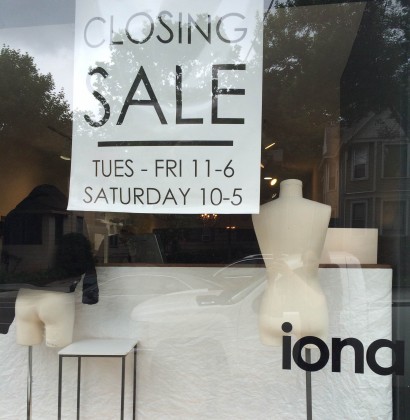 Related Posts