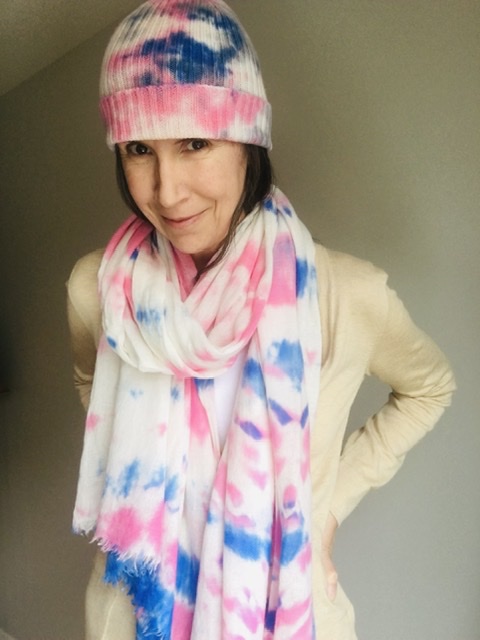 One-of-a-Kind Lifestyle Fashion at shop.pdubxo.com
Nov. 22/2020. I am very happy to announce that I have set up an online shop so you can purchase some of my hand-dyed creations.
Backstory: I started by creating tie-dye pieces for fun during the initial pandemic lockdown, then started posting my creations on Instagram. After a few more months and a few more likes, I decided to give away creations in exchange for a donation to their local food shelter.
The popularity of my creations grew, and I was overwhelmed with requests, so I decided it was time to create an online shop to host my creations. For lack of better brand name, my creations are made under the 'Pamela Wilson Designs' moniker.
With Purpose: I wanted to continue to make 'giving back' as an important mission behind the brand, and decided upon donating 20% of all profits to a couple of excellent organizations in need of our support: Ottawa Food Bank and the Ottawa Stray Cat Rescue.
Style: I describe my brand as 'Seasonless Hand-Dyed Lifestyle Wear, Sustainably Made for Everyone, with Purpose'. And I describe the style as 'luxury & comfort meet bohemian streetwear, that anyone can wear'.
I wanted the items to be comfortable yet unique, with equal ability to be worn inside as they are outside. I often run 'Street or Snuggle' polls on Instagram, to show how the same item is worn in different ways in different environments.
Another one of my goals is to create designs for anyone: from Gen Z'ers to Boomers, of any gender.
So far, mission is being accomplished. With a soft opening in November, Drop 1 nearly sold out within the first 48 hours!
Today I have released a few new pieces for the holidays in the 'Holiday 20' collection. Gift yourself or someone else! Cashmere hats, sweaters and scarves, cotton shirt and masks, and leggings are available. Gift Cards are available too. Shipping is free in NorthAmerica.
AND I'm announcing my 'Holiday Moving Event' between November 26- December 5th. I will be donating an Additional $10 for every item >$50 purchased. I hope to sell all new and remaining pieces as I pack up and move to our new country home and set up my new studio.
I have lots of creative ideas and I am educating myself about all the intricacies of dyeing over the next few months, so I won't be releasing 'Drop 2' until late February, early March (TBD). Be on the lookout, I will make sure to let you know first, my longstanding friends.
I would greatly appreciate your support by spreading the word. If you have a friend, or Instagram followers, or colleagues you think would be interested in supporting my unique small business, it would mean a great deal to me. It's best to follow me on Instagram for new releases, and styling ideas at pamela_wilson_xo .
You can find all of my collections at shop.pdubxo.com and for more information. Thank you! Pamela xo
Related Posts