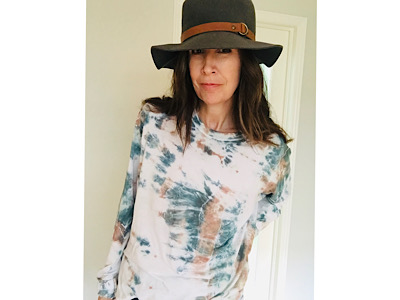 No person should be hungry and go without food. Yet our current economic and public health crises are leaving millions of people at risk of food insecurity. Food banks cannot keep up with the demand. They need help. People are finding themselves in situations they never believed possible, and having to line up at food banks, often for hours at a time. They need help too. This is a very concerning time. It got me thinking…
During my 'stay home' time during this awful pandemic, I started tie dying some of my old t-shirts for fun. Then I started posting some of my creations on Instagram, and people loved them. I received a ton of requests, so I decided to give some of my creations away. In return I asked the recipient to make a minimum $10 donation to THEIR local food bank.
Every little bit helps.
I'm also trying to spread a little joy with my colourful creations. All items I find are gently pre-owned. I thoroughly clean them before I start my dying process. All dyes used are non-toxic.
Currently I am randomly giving away one of a kind pieces as I make them. So watch my Instagram page for giveaways!
I am currently covering the shipping costs, and product and materials cost. So please be mindful of this. I will need to limit my give-away to North American addresses for now.
Once you receive your one of a kind creation:
Make your donation to your local food bank
Please 🙂 …Take a picture in your new item and post with #DignityByTieDye. Tag me too @pamela_wilson_xo
Send me a DM or email (pamela@pdubxo.com) and let me know the name of your food bank, and donation amount. I will be tracking our totals! With your permission I will make a post myself with you in your new item and thank you for your donation. If you prefer to keep this private, no problem, I will gladly respect that.
If you would like a custom creation, reach out to me by DM or email, and we can discuss.
I hope to have some items for sale in the near future too.
Currently we have $50 donated to the Ottawa Food Bank! Thank you 🙏
Related Posts