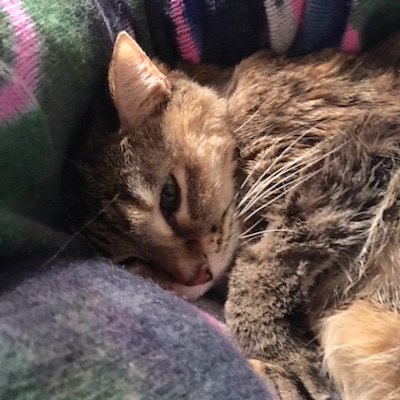 If you are like me and Monty, your pet companions are an important part of your family. To some, like us, they are your best friends and like children. As you know we lost one of our beloved cats, Salem this summer, so our concern became even greater as my other cat, Misty's, strange health symptoms continued to be undiagnosed and worsening. Over the course of several months she developed a terrible wheezing, gurgling and coughing that our regular vet couldn't quite pinpoint. After another failed second opinion, my growing franticness, and my husband's concern not only for Misty but for my fragile state of mind, he decided to pursue another path. Our case, Misty's case, was directed to the UW Veterinary Care & School of Veterinary Medicine, and they quickly arranged for a CT scan.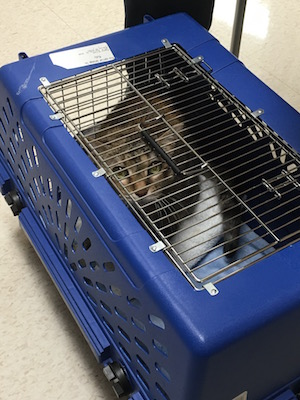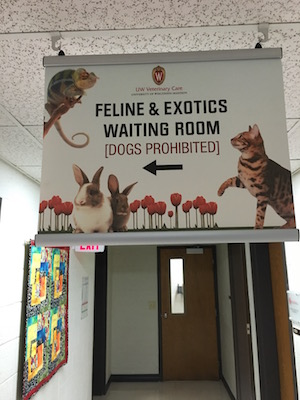 I know everyone loves that my 'cat' received a 'cat' scan. My cat didn't like it very much at all however. It required sedation and an overnight stay. But the outcome was a fairly clear diagnosis and treatment path. What was revealed was a golf ball sized tumor in her esophagus, that was putting pressure on a nerve causing partial paralysis and the symptoms she was experiencing. It had to be removed, otherwise its continued rapid growth would result in an unpleasant demise for my sweet cat. It was also revealed that Misty was a 'spirited' patient. She doesn't do well with strangers, particularly of the vet kind. Anyhow after many tears when I heard the details of her surgery and potential worst case scenarios we scheduled her surgery a couple of days later.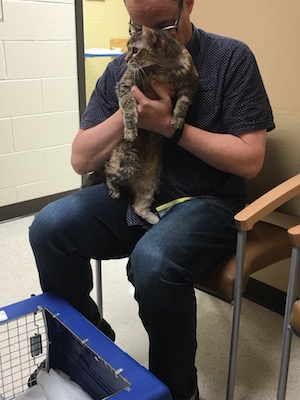 The surgery was a perfect success! We were able to pick up Misty a couple days after her surgery and were provided with clear post-op home care instructions. Misty had a very scary looking incision down her neck and a cool fur-do with her shaving in multiple spots.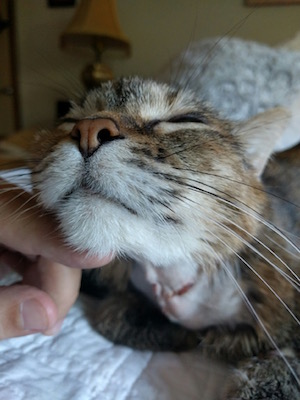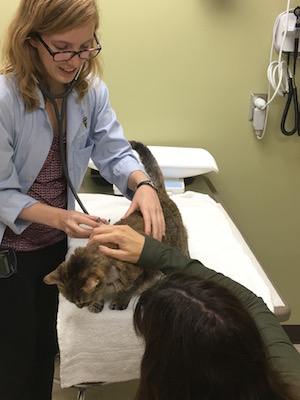 A week later it was time for her follow up. She had bounced back after just a couple of days, so we were feeling pretty good about her follow up. The doctors let us know her tumor was benign, she was in good shape, and that she should enjoy a few more good years as a senior cat. Her wheezing was left behind as a permanent residual symptom, and it's sometimes hard to tell just who is snoring the loudest in the room.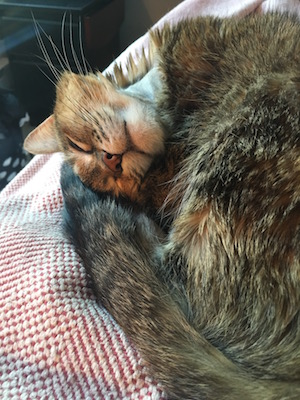 The team was simply exceptional from every touch point we had; front desk, interns, residents, doctors. I can't recall such consistent good service, coupled with kindness and compassion, maybe ever.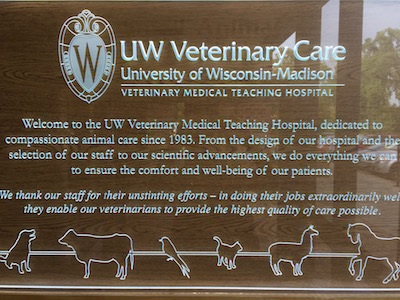 UW Veterinary Care is a teaching hospital providing best in class diagnostics and treatments for you and your pet. They treat large and small animals and have board certified veterinarians working hand-in-hand with technicians, residents, interns and students. Their equipment is cutting edge, and their facilities are top-notch. Much of this is a result of donations. I spoke to a couple of friends about our experience and they mirrored those sentiments as it related to the treatment of their horse, their dogs and other animals.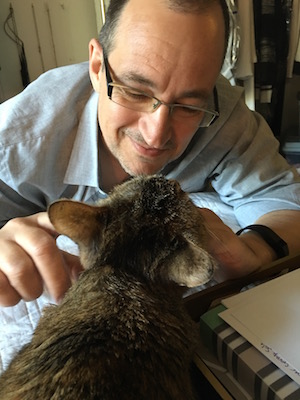 While the expense for services was out of pocket for us, financing options and pet insurance are also options for payment.
I wanted to let you, my friends and readers know about this story and this great school here in Madison, because Monty & I believe it is important to support and acknowledge people and services of excellence where and when we can. If you aren't in Madison I'm sure you have had a similar experience of your own at some establishment or business. Donations may not be for everyone, but we can all do our part to advocate, and share awareness on their behalf.
We will be attending every UW Vet Care Fundraiser we can. You can learn more about the UW Veterinary School of Medicine here.
We are a happy family! xo Pdub, Monty & Misty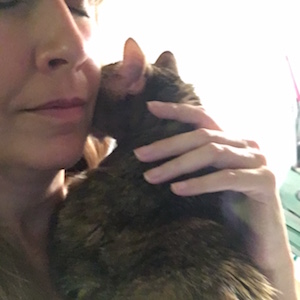 Related Posts