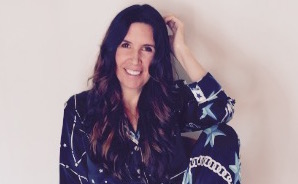 You know me. I love comfortable clothes, but I also like my pieces to be unique, and well made. Most of my featured items below were found under the Christmas tree, and I'm all about them.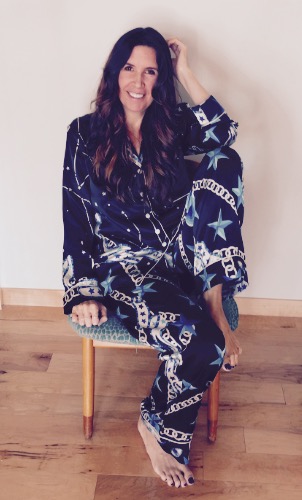 I am taking these intimates to the next level, and incorporating them into my wardrobe as intended but also as ready-to-wear. Which coincidentally is a current hot trend and for Spring '16. While I am never one to try too hard to dress the trends, this does fall into my own personal style wheelhouse. I hope you get some ideas to try out from your own wardrobe, or pick up a sweet something or two for a versatile easy update.
My Chrisu jammies could be in a music video they are so yes. There is 100% chance I will be splitting the silk separates and mixing them with my streetwear. The artist and designer who created them is Christin Chang from NY, putting modern and cool hand drawn illustrations onto luxurious fabrics. I have both a silk set and a cotton set. While I love them both I can't get enough of the silk ones. I was planning on carrying the scarves at iona, so if you don't want to commit to the PJ's, scarves are always an easy wardrobe boost. You can purchase the beautiful scarves here.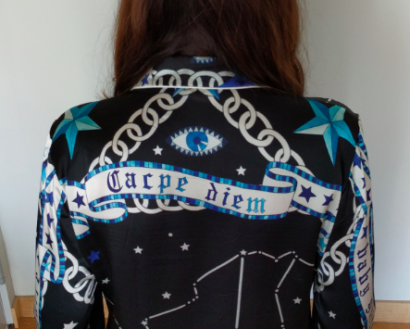 Chrisu 'Baby G Nite' Silk Pajamas: approx $600 . For more info 'where to buy' email me at pamela@pdubxo.com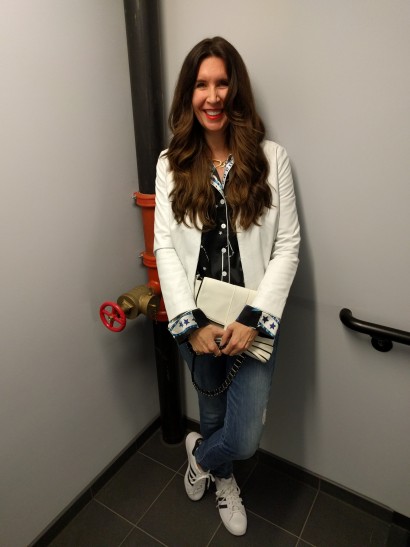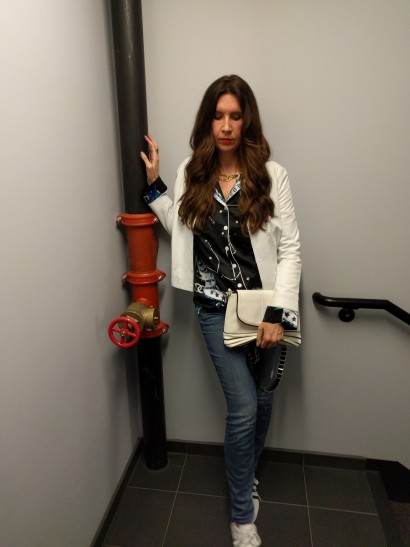 White Leather Jacket: Otto Dame $495 Sold Out
'The Looker' skinny jeans in 'Graffiti Girl' wash: MOTHER Denim $220
White Chain Purse: Fabiola Pedrazinni $650 Sold Out
Adidas Sneakers: Adidas 'Originals' Superstar Shoes $105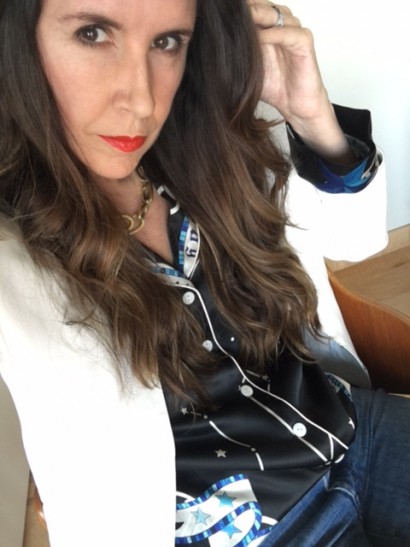 Monogram G Link Chain Choker: Gabriela Artigas $360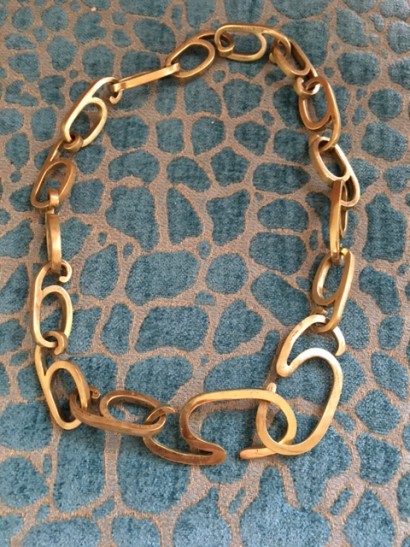 Monogram G Link Chain Choker: Gabriela Artigas $360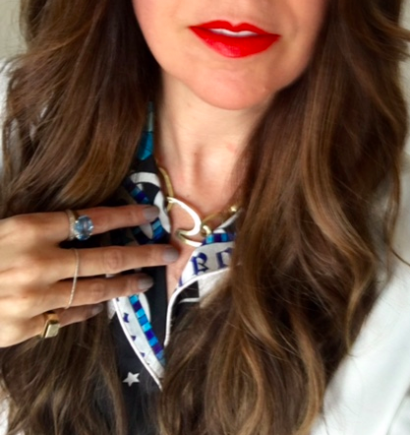 Axis 14k bands with Diamonds: Gabriela Artigas $690 each
Blue Cocktail Ring: heirloom from my Grandma
Two Finger 14K Infinite Diamond Ring: Gabriela Artigas $890
 Cut out Pedestal 14K Diamond Pinky Ring: Gabriela Artigas $2,750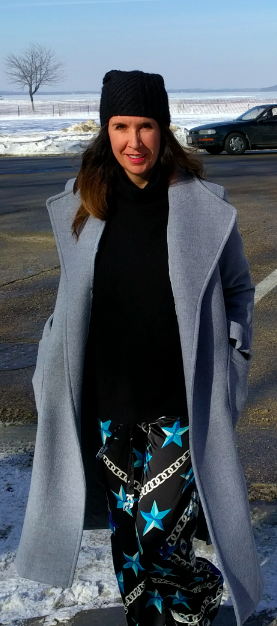 Long Coat: Theyskens' Theory $900 Sold Out
Cashmere Turtleneck: Velvet $328
My boudoir pieces are by Fantasie and from La Lingerie in Madison. I am wearing the chemise under a cardigan for a 90's inspired look.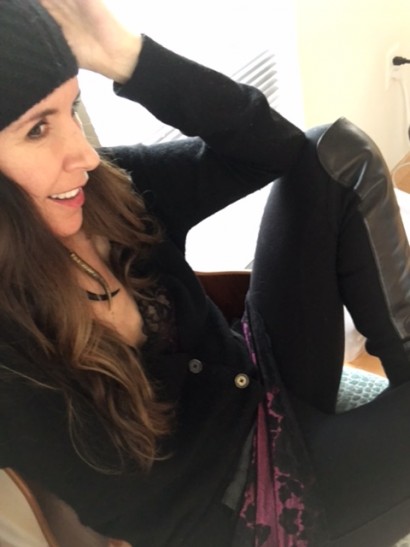 Hat: Helmut Lang,   Necklace: K/LLER Collection similar here $250,
Cardigan: Raquel Allegra $445,
'Mariana' Lace Chemise: Fantasie $105 If in Madison buy at La Lingerie !
Over the Knee Boots: Stuart Weitzman 5050 boots $655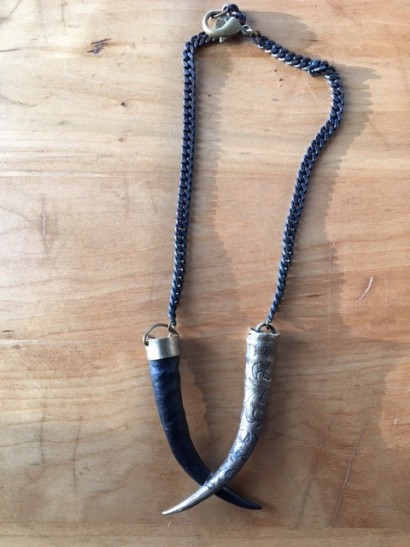 Springbok Horn Necklace: K/LLER Collection similar here $250
Let me know what you think. Coming soon, cool new Athletic Wear and some Spring Trends . xo Pdub
Related Posts