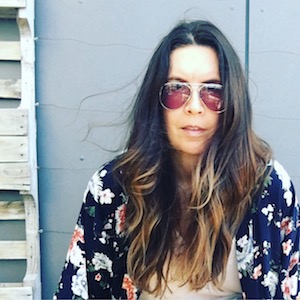 It has been a long time my friends, over a year actually. How are you doing? I'm doing pretty good. I'm sorry that it has taken me so long to write, but it has been a hectic year.
Monty & I (and Misty) are still in Ottawa and enjoying Canadian living. We do miss our friends back in Madison, a lot…but we have made some really great new friends here.
My health keeps me on my toes. While I have been managing the aftermath of breast cancer treatment, I have earned a new life long sentence, Parkinson's Disease. I certainly don't like it, but I am managing and still enjoying a very active life.
My health and geography have led me to close our non-profit, the Stepping Stone Foundation, at the UW Carbone Cancer Center. It was just impossible for me to fund raise and manage from a foreign country. For those of you who supported this great cause, thank you! 100% of your donations were used to benefit women struggling with everyday expenses during breast cancer treatment. Monty & I covered all of the administrative and legal expenses, so all donations went directly to patients. Thank you again. I suspect Monty & I will find a way to support the UW and breast cancer patients in the future.
I will continue to write content through my website pdubxo.com . If I write about fashion I will likely be endorsing sustainable fashion and positive body image. If I write opinion content I hope you receive the message with the positive intention it was created. And if I write about poker, I hope the story ends with me winning a big poker tournament. (Stop laughing it's going to happen!)
I am spending time on my Instagram page, pamela_wilson_xo . I post easy and comfortable fashion ideas for everyone through my daily outfits. I want to show that fashion can merge with realism and imperfection. I'll show tips & tricks for dressing with illness and body image challenges. My feed is intended to invite people of all ages and dealing with real life issues. I'm letting them know they are not alone and can be part of my comfort community. For the 'stories' on IG, I can't even tell you what I'm going to be talking about each day. I honestly have no idea until it hits me.
In the meantime, Monty & I have quite a few visitors coming to Ottawa this summer, and we are keeping very busy with work, our garden, tennis, spin class and poker. We recently played an enormous poker tournament in Montreal. Enormous in that the prize pool was a 10 million dollar guarantee and enormous in field size of over 2,000 players. As a non-pro, recreational player in this event I felt a bit discouraged by a few things. It made me realize I need to change my approach to these events which I wrote about it in this blog post.
I would love to hear how you are doing. Email me or please follow me on Instagram, I'll follow you back to see what's going on in your world. Miss you, but happy to share with you again. Pamela xo (Pdub)
Related Posts