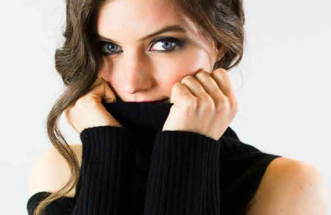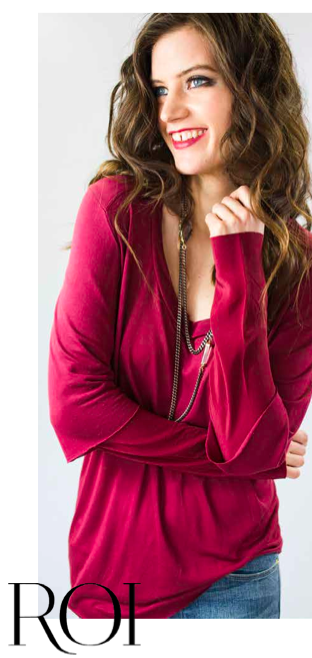 The most successful businesses in any industry will solve a problem or fulfill or create a need. This is one of the reasons I love this new contemporary fashion brand ROI. They are a problem solving designer brand.
"What am I going to wear tonight?" ROI answered this with their first season launch now in stores for Fall. We can all exhale and say 'Finally!" together.
With exclusive designs and prints, ROI makes tops that make a woman look & feel beautiful. It seems that others are manufacturing increasingly more androgynous designs, so it's refreshing to find a more feminine alternative. And this is coming from me too, someone who typically steers towards tomboy street style. I find myself often frustrated finding something in my closet that is a little sexier to wear when I'm going out to dinner with my husband, or out with friends.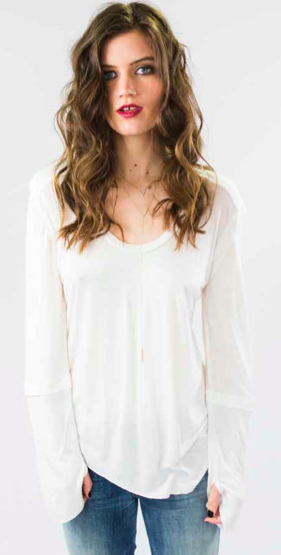 Long Sleeve Tee with Thumbholes $208
This ROI Fall/ Winter '15 collection is comprised of beautiful silk, leather and cashmere pieces, designed in NYC. The cold-shoulder cashmere sweater is one of my favorites from the collection. It was one of my Top 10 Fall Fashion Picks if you recall from my last post.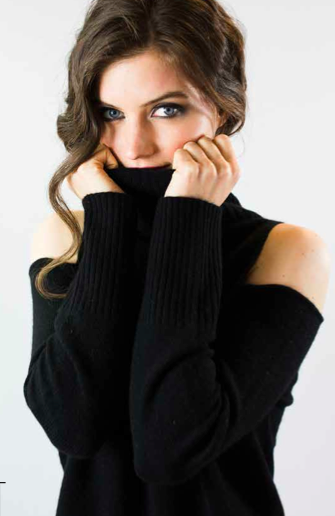 Cold Shoulder Turtleneck $368
Some of my other favorites are: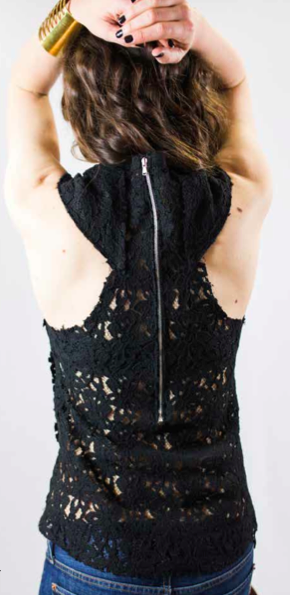 Racer Back with Back Zip $308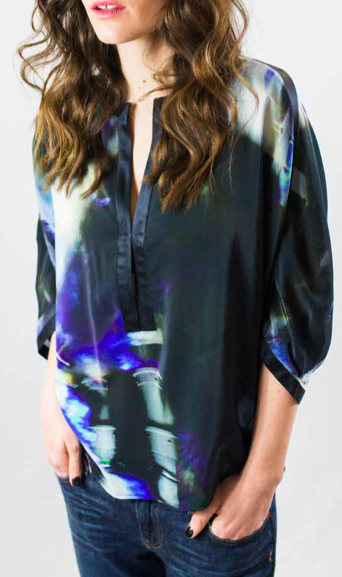 Contrast Binding Raglan $378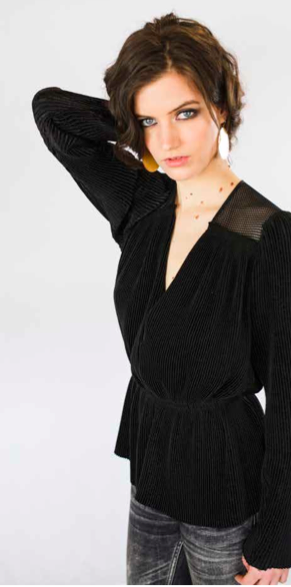 Shred V Neck Blouse $488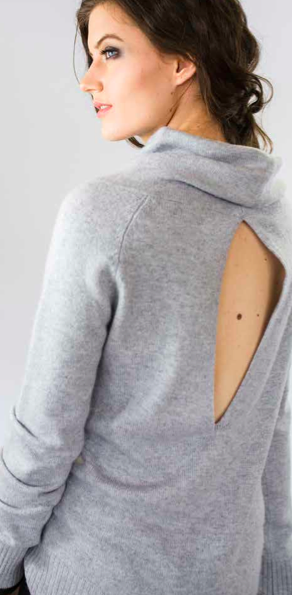 Horizontal Keyhole Turtleneck $388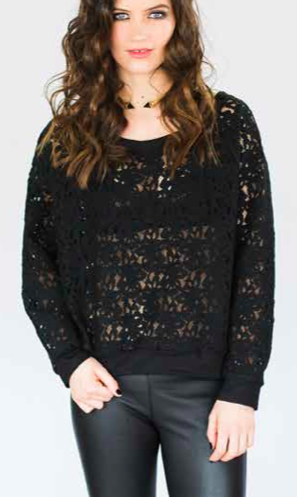 Slouchy Sweatshirt $258
The Horizontal Keyhole Turtleneck is also featured in InStyle Magazine, September Fall Fashion issue. Not surprised.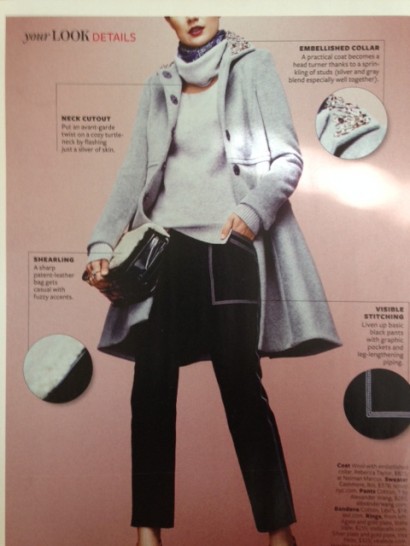 Photo Courtesy of InStyle Magazine
Retail Buyers fell in love with the collection, knowing we the shoppers will fall in love too. You will be able to find ROI tops at Scoop NYC (available online next week 9/1), and specialty boutiques. Click for a complete list of retailers.
Reach out to the boutiques and see what they have in store now. They may have some additional pieces beyond my fave's. Prices range from $200-$500, with your average ROI date night top at $298. The value is great with the gorgeous textiles, and the level of detail in design and construction.
I know in styling hundreds of iona gals at the old shop, we have mastered our versatility skills in using 'one piece many ways'. I would love to see how you style your ROI top if you purchase one. Send me a pic so I can post! Of course if you have any styling questions, or further questions don't hesitate to ask. pamela@ishopiona.com . You'll hopefully see me around town in one of my pieces (please say 'hi'!)
To learn more about ROI, follow their Instagram roi_nyc , or check out their website roinyc.com
xo Pdub
Related Posts