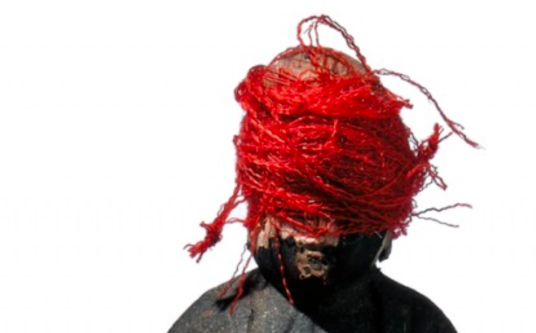 Until Sunday, November 8th in the State Street Gallery at MMoCA (227 State St. Downtown Madison)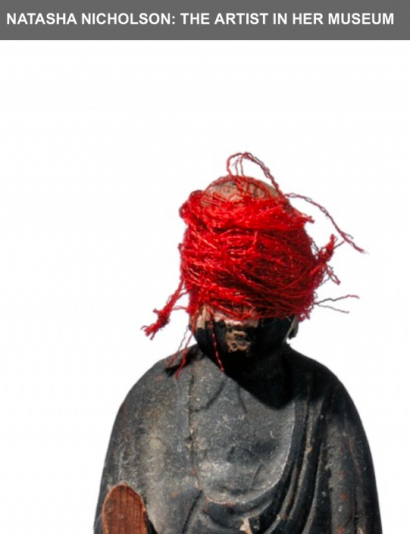 There are a few things that impress me as so special that I feel we are lucky to be exposed to them here in Madison.
Natasha Nicholson's exhibit is one of these things that has left an impression on me.
The installation embodies a lifetime of her work, displayed in 4 rooms, mirroring her home studio. The 4 rooms include her Thinking Room, where all work begins; Strata, her sculpture studio and gallery; the Studiolo, showcasing her Cabinet of Curiosities; and the Bead Room, where the artist creates necklaces and exhibits her extensive collection of beads and ethnic jewelry.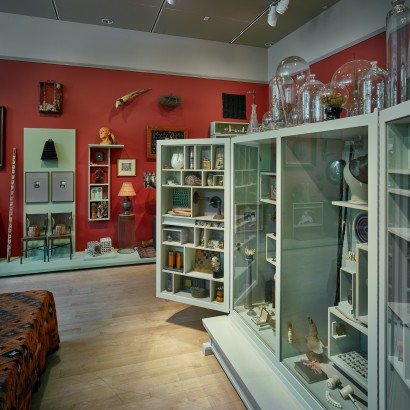 This excerpt from the Museum website best describes Natasha and her work:
'In her work of the past two decades, Nicholson has powerfully merged dwelling space with creative space. These rooms mix art and social exchange in an unending salon where ideas are challenged and debated, art and books are shared, and dinners last far into the night. Her desire to surround herself with beauty starts in the studios and extends to all aspects of her life. These rooms are in truth a series of archives where viewers are invited to participate in the many aspects of an artist's life well lived.'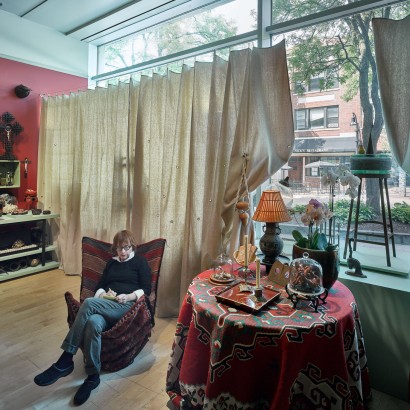 I know Natasha personally. She inspires me and I consider her a mentor. She is a visionary thinker and artist, and I have always enjoyed our lively discussions and debates. She is humble about her travels, knowledge, relationships and experience. I adore her unique sense of style, and she has an enviable shoe collection.
If you want to be awakened, enlightened, moved and inspired, do yourself a favor and go see her work before it's gone November 8th. Bring your friends and family. See the list of upcoming events below, including a Family/ Kids event this Sunday.
Looking for something to do before dinner tonight? Go to Gallery Talk, for an in-depth perspective and discussion.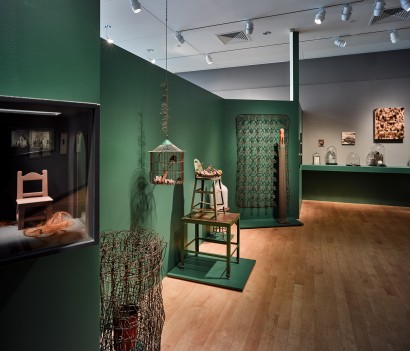 For more information check out MMoCA's informational page. 
Let me know what you think.  xo Pamela (Pdub)
Upcoming Events:
Friday, October 23 · 6:30–7 pm · State Street Gallery
Gallery Talk: Cabinets of Curiosities
Shira Brisman will discuss cabinets of curiosities—their history and early modern form—within the context of Natasha Nicholson: The Artist in Her Museum. The talk is presented in conjunction with the Wisconsin Science Festival.
Shira Brisman is assistant professor of art history at the University of Wisconsin-Madison where she teaches courses on the history of science and technology, the relationship of art history to language and literature, and Northern European art, among other subjects.
KIDS AND FAMILIES
Sunday, October 25 · 1–2:30 pm
Kids' Art Adventure
Pre-registration required
Join Natasha Nicholson as she talks with seven-year-old Francesco Dale about his collection, which he keeps in a cabinet of curiosities made for him by the artist because of his early fascination with her work. Afterward, make a small cabinet of curiosities to start your own collection that includes objects brought in by the artist.
Kids' Art Adventures invite families to make art together in MMoCA's classroom following guided discussion of art on view in the museum's exhibitions. Six- to ten-year-olds and their families should meet promptly at 1 pm in MMoCA's lobby; children must be accompanied by an adult. Space at Kids' Art Adventures is limited to thirty children; pre-registration is required for this Kids' Art Adventure, which is organized in conjunction with the Wisconsin Science Festival.
Teaching Pages
The Natasha Nicholson: The Artist in Her Museum teaching page provide analysis of the art and art spaces, biographical information on the artist, discussion questions, and links to additional resources. Effective as an introduction to a museum visit, the page also is valuable as an ongoing classroom resource.
Catalog:
A beautifully illustrated, 120-page catalog accompanies Natasha Nicholson: The Artist in Her Museum. Featuring contributions from Thomas E.A. Dale, Eric Ferguson, Stephen Fleischman, Thomas H. Garver, Joseph R. Goldyne, Linda R. James, Natasha Nicholson, and Mike Rebholz, the catalog illuminates Natasha Nicholson's artistic practice and provides an art historical context for her work. The catalog will be available through the Museum Store.
Related Posts