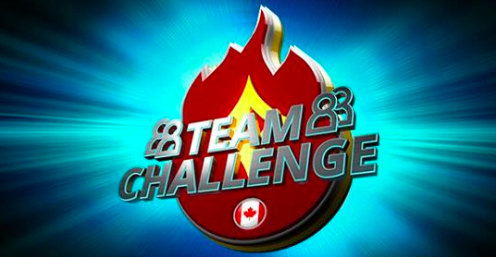 How did January go with my Poker playing for Parkinson's?
I had a bit of a slow start but I managed to make a few hundred dollars in profit. It's a slow start but at least it's progress right?
I didn't play as much as I wanted to this past month. I only played 2 live tournaments and a bit more online but there were a couple of weeks where I hardly played at all. I was just tired and not feeling my best. However!
A couple of highlights:
Casino Lac Leamy Monthly Event: 7th place for $1,100
I played the monthly event at the casino where there were approximately 65 players and a prize pool of approx $34,000. Of course I was shooting for the win, but had to settle with my finish. The stacks were very shallow at the final table, and you needed to win flips. I was doing very well heading into the final table, lost two flips where I was ahead then I was out. It happens. So I need to celebrate the small win, analyze my mistakes and prep for next months event (February 9th !)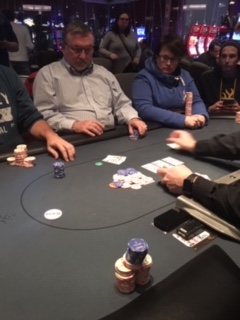 That's my stack heading into the final table
PokerStars Women's Weekly Tournament:   1st place win for $828
I played quite a bit online, and I must say my highlight was winning the Women's Weekly on Pokerstars for $828. It's not a huge score, but it's a win, an outright, first place win and it feels great. What especially made this a highlight was that I received a nice Tweet from PokerStars the next day congratulating me and offering me a gift to help me towards my fundraising efforts. How nice was that?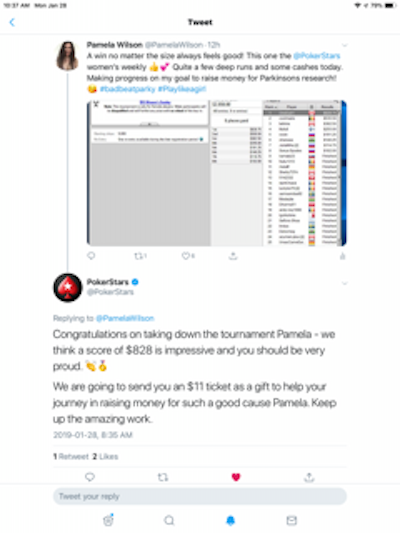 What's the plan for February: Looks like I'm going to be playing online pretty much every day for a Team Canada competition on Party Poker (online poker site).
Monty & I are registered as a 2 person team striving for the ultimate goal of winning 2 x $10,300 entries into the MILLIONS North America event in Montreal in May. By playing specific tournaments online every day we earn points (and hopefully win $) towards qualifying for the final event taking place on March 3rd.  So February is going to be, as we say in poker, a bit of a grind. Wish us luck!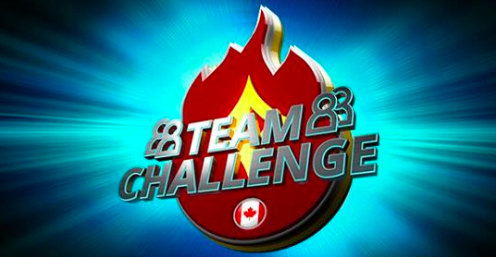 Remember the goal is for me to raise $5,000 for the Parkinson's Research Consortium this year through my net poker winnings. Maybe February will give us more of a jump start! We're going to try very hard.
How's the Parky going? I'm doing pretty good! I had a follow up appointment with my Parkinson's doctor in January. It seems like I have been over medicated with Levodopa, making my muscles clamp up like a vice grip. So we've dialed that back a bit.
New symptoms are creeping in and out. The other day I was grocery shopping and picked up some fresh dill and cilantro and I couldn't smell them. I was super freaked out. Doctor google told me that it's very common for PD patients to lose sense of taste and smell. It seems to be going in and out with me, which is a bit disappointing.
I am resuming my yoga practice. I have been practicing a little bit at home, but I am going to be brave and get back into the studio for group classes. I have a standing Friday date with my girlfriend Toby for Kundalini class (postures, breath and sound exercises and meditation). 
I hope you all have a great February. Thank you for all of your support, it means so much to me. xo Pamela (Pdub)
If you want to follow our progress in our Team Canada competition this month, follow me on Twitter or Instagram !
#BadBeatParky #PlayLikeAGirl #TeamPdub
Related Posts