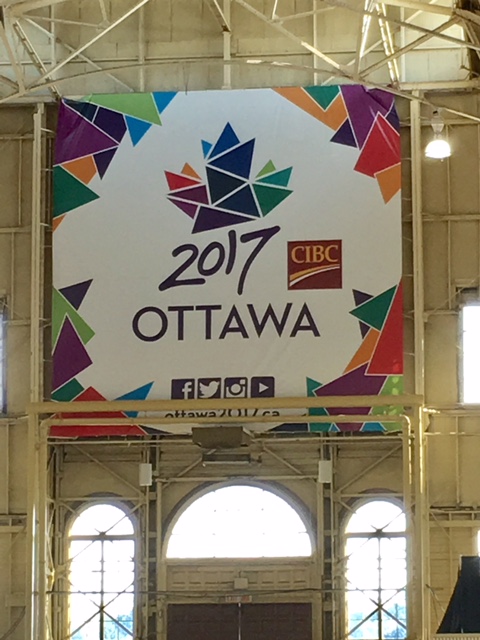 Monty, Misty & I ventured off on our 2 day road trip last week to our new home in Ottawa, Ontario, Canada. Ottawa is the nation's beautiful capital in the eastern part of the Province of Ontario, hugging the border to the Province of Quebec. We had been planning our move for many months, and decided we would drive up to Ottawa as we thought it would be the easiest mode of transport for our sweet old cat. We survived the trip, our marriage is in tact, and stronger, and we are loving our new home so far.
We decided to drive the slightly longer route through the mid west states and up through NY, instead of the more stressful route up through Toronto. Here's how it went:
Day 1: Departed Madison, WI 5:30am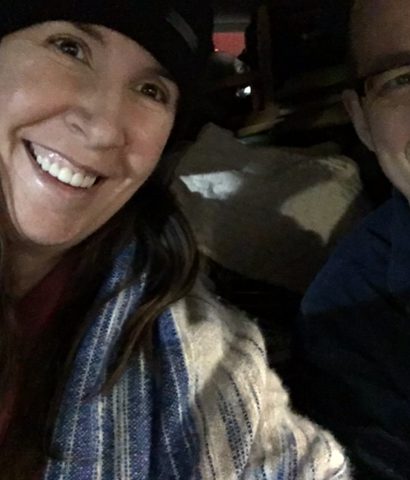 Weather was cold but no snow, so we were on our way. Au revoir Madison.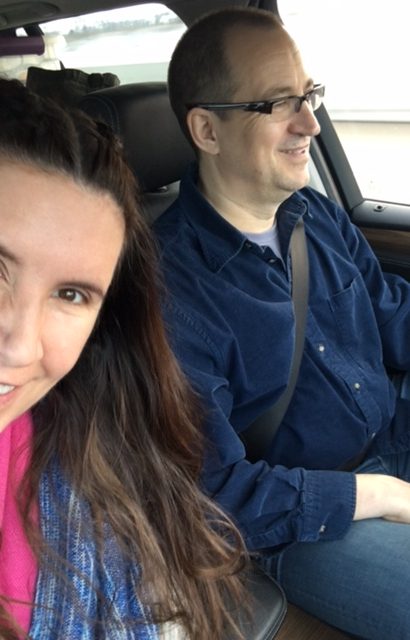 A couple hours into our trip, and feeling pretty good. Roads light and clear. Heading into Chicago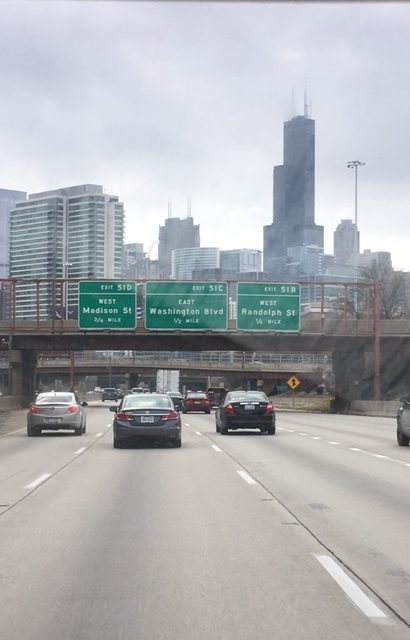 I'll miss seeing you Chicago sky-line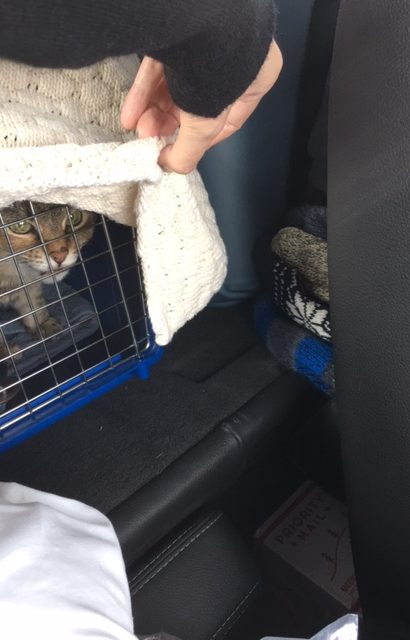 Misty wasn't feeling quite as good. She was quite distressed and crying the first few hours.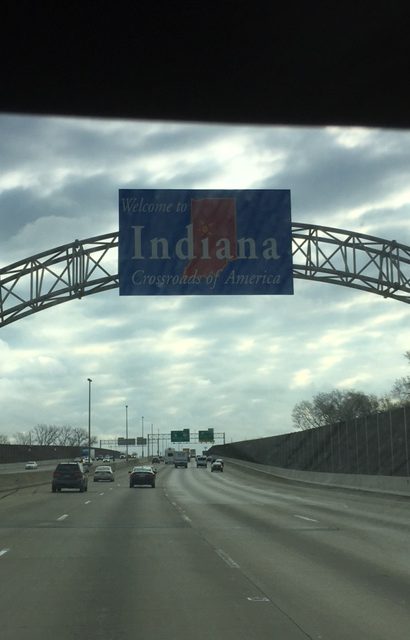 Indiana leg was miserable. 4 lanes reduced to 1 lane every few miles, and just bleak. Misty still crying so we pulled into a service area for a pit stop.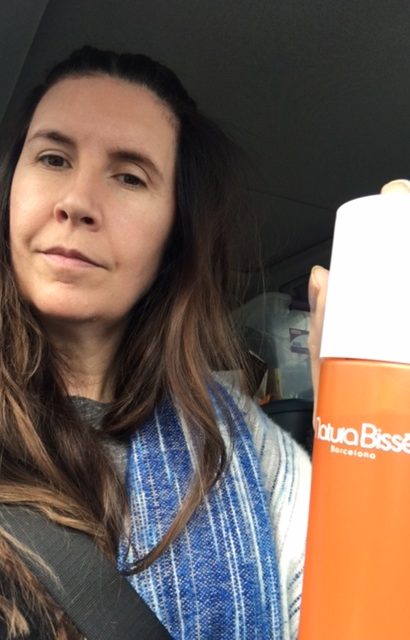 Our poor sweet cat had an accident in her cage. No wonder she was crying! Good thing my smart husband thought ahead and brought extra towels for her cage. She was much better once we got cleaned up and back on the road. I used my expensive Vitamin C face spray as a car freshener too.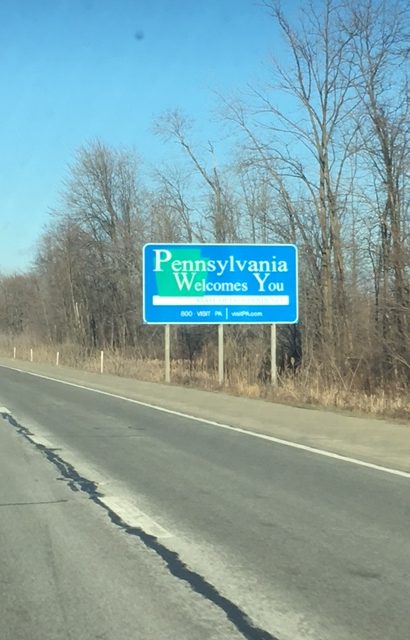 I missed the sign for Ohio. Cleveland was a bit hectic. Note, I90 E just kind of breaks up and resumes in a roundabout way. My job was to be the chief navigator, and I almost failed. 
My other job was to find us a hotel for the evening. I spent hours on it weeks before to find a cat friendly hotel. There aren't many, and they make you pay a 'deposit', which isn't really a deposit, it's an extra fee. One of my husband's pet peeves, call it what it is.  Anyway I missed the New York sign because I was too busy on the phone trying to secure a room. We had decided before we left that we would book a room on the way depending on our progress. So I found rooms in Erie, Cleveland and Rochester. Since we were making good progress we decided on Rochester NY. There were no rooms at the inn, or any inn anywhere in the Rochester area. So we decided to drive another 90 minutes to a Homestead Suites in Syracuse NY. We arrived around 10pm and were pretty beat.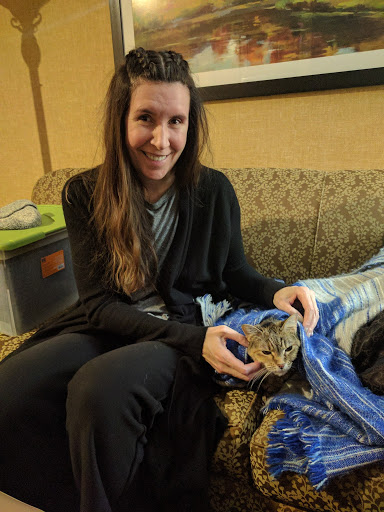 We tried to settle into our room and go to bed but Misty was deathly afraid of the ceiling fan in the bedroom. I have never seen her so scared in her life. So Monty, being the amazing husband he is, took the couch in the living room part of our 'suite' to keep our scared cat company (and protected). He did not have a good sleep.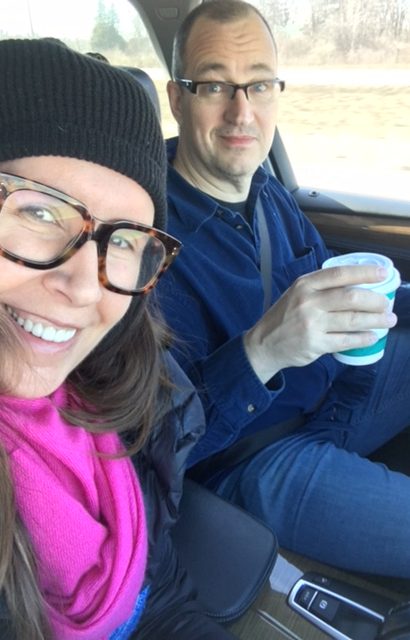 We decided to hit the road around 11am, which would get us to the border around 12:30. We had to time meeting our real estate agent at 5pm and trying to gage how much time we needed at border. Since we had a car loaded up, a cat, an American husband, and a dual citizen me returning to Canada, we figured we would be talking to a customs officer for a while.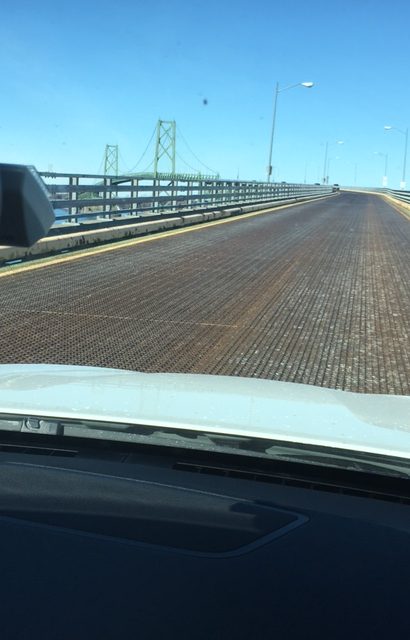 Check out this long, steel bridge into Canada! This is the Ogdensburg bridge and it was amazing.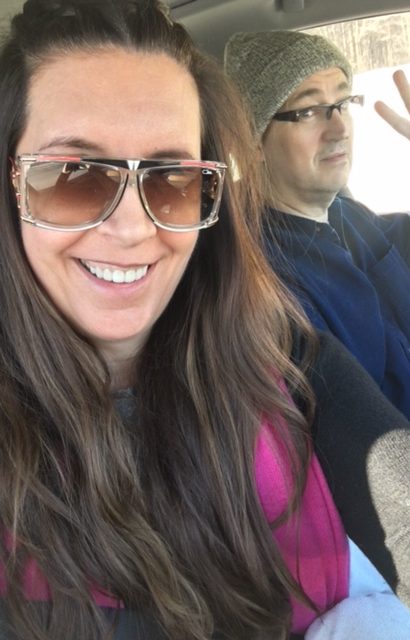 Crossing the bridge!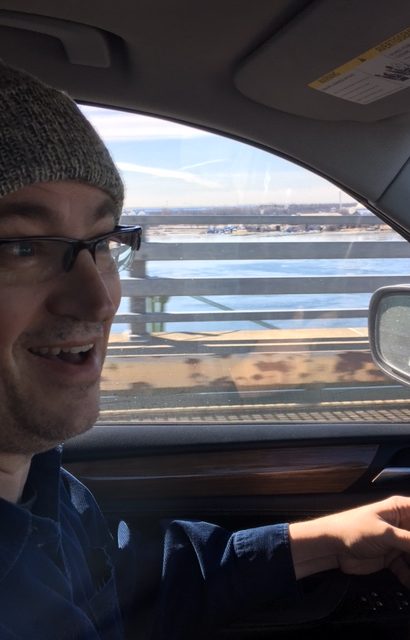 Heading down the other side into Canada!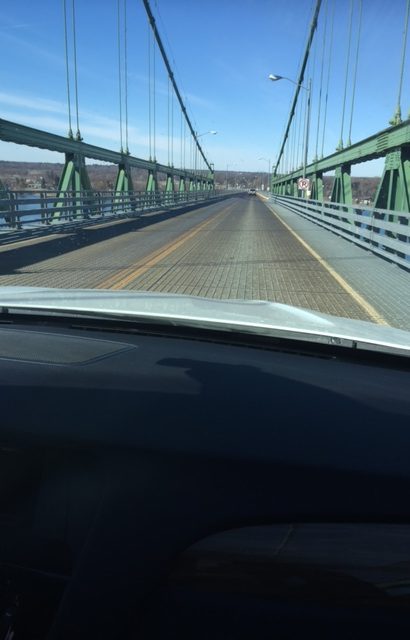 Our time at the customs window was about 2 minutes. I won't tell you exactly what the officer said after checking out our passports, but it was a warm welcome home.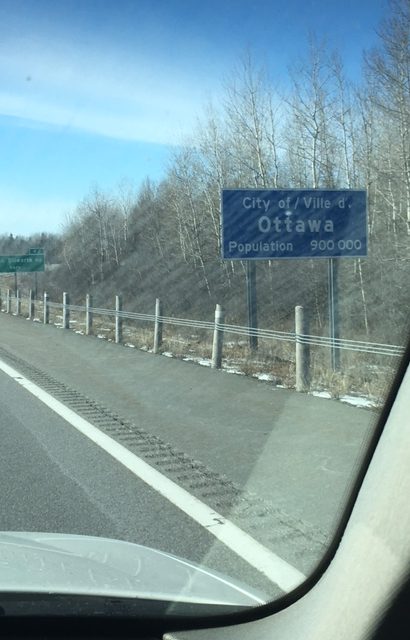 We were way ahead of schedule but excited to enter into Ottawa. A perfectly sized city for us.
Luckily for us our real estate gal finished her open house early and we were able to get into our new condo around 2:30 in the afternoon. We were tired, but happy to arrive.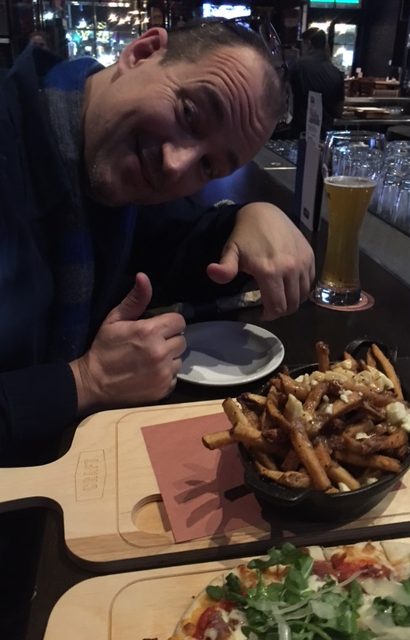 Monty trying his first Canadian poutine and craft beer! Good thing we'll be walking everywhere to burn some calories.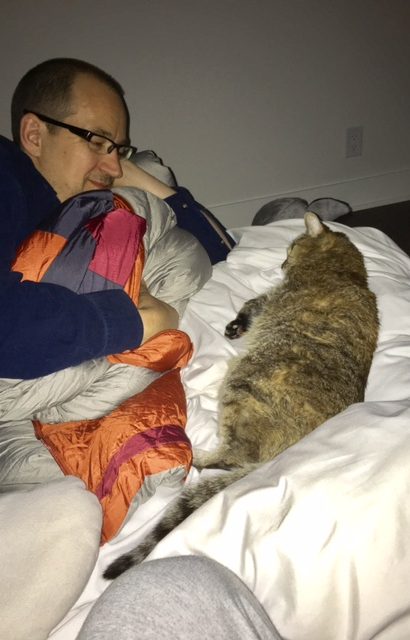 We don't have any of our furniture yet, we should have within a week. Our little family is quite happy in our new home on our air mattress.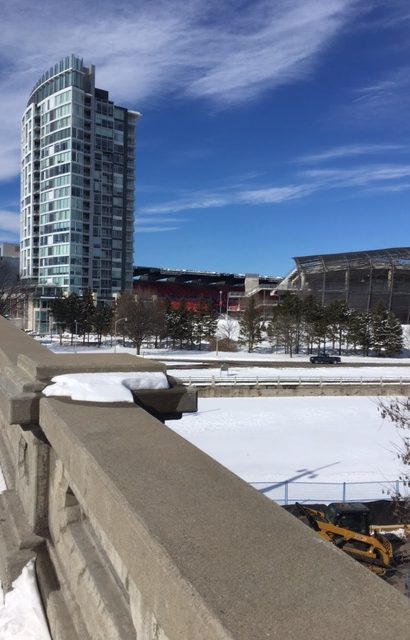 Pinching myself that we live here. I took this picture today while walking over this beautiful bridge over the Rideau Canal, with our building in the background. Yes that's the CFL football stadium next to our building for the Ottawa Red/ Blacks, also home to the pro Soccer team, and venue for concerts and events. It's a beautiful place, and the people here are incredibly friendly, diverse, courteous and smart. We have received so many genuine 'welcome homes'. I think Monty is feeling the love and enjoying living the Canadian life. I feel very happy and at home. I will be digging around the fashion and poker scenes soon, and heading back to school this summer. Monty is looking forward to resuming his work from his home office, and checking out the tech and start up scene here. The food options are incredible, and there is no shortage of things to do with cultural and art events; especially being Canada's 150th birthday, our Sesquicentennial.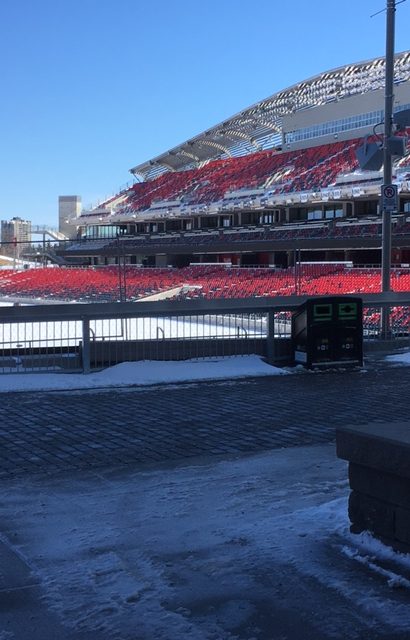 Another stadium view from our building's back door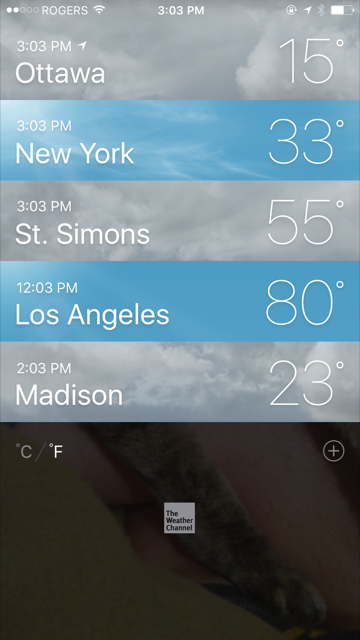 Everyone asks me about the weather here. It is very similar to Madison, just a little bit colder in winter.
So we have arrived! I will let you know how things are going as we continue to explore. We are happy to be here. Lots to do to get settled, but it's all so pleasant. xo Pamela & Monty
Related Posts