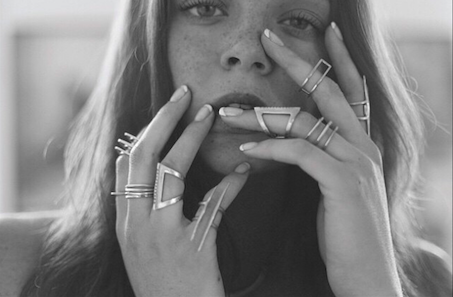 If you see me on any given day, there is a 70% chance I'm wearing some jewelry by my favorite designers K/LLER Collection. The designers behind the Brooklyn based brand are the talented Katie DeGuzman and Michael Miller who met at the Parsons School of Design where they were studying furniture design. Their interests shifted to jewelry and they joined forces to start K/LLER in 2010. They have been working out of their Brooklyn studio until only recently where they moved to midtown Manhattan after winning the coveted CFDA award to join the incubator space. There they are sharing new digs with 9 other of the hottest up and coming fashion and accessories designers. 
K/LLER Collection designs are inspired by rustic tools, choppers and androgyny, giving reverence to the nature based and skeletal materials with which they were cast. Their jewels are a beautiful contrast of hard and soft, bohemian and sophistication, deconstruction and sculpture. Every piece of K/LLER Collection is handmade in the USA, many of them in Katie & Michael's CFDA studio, and cast of nearly 100% recycled metal. Their quills and horns are by-products of the farming industry. In October 2014 they were the recipients of the prestigious CFDA/Lexus Eco-Fashion Challenge.
Horns and quills are still seen within their designs, but look for cactus, petals, thorns, horseshoes and bat claws and tails in their newest collections. The delicate smaller scale earrings and necklaces are so pretty, many of which are cast in fine metals. Statement pieces are beautiful, interesting and intricate in their layering with all styles encouraged to layer with one another.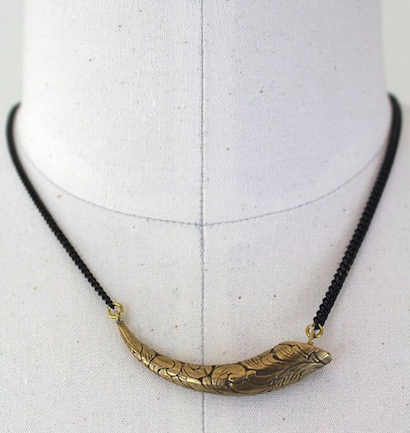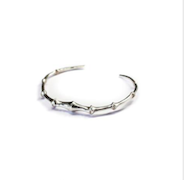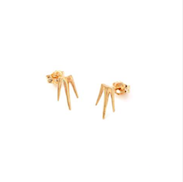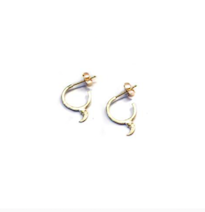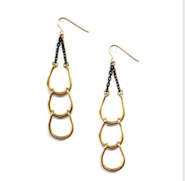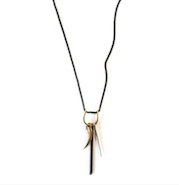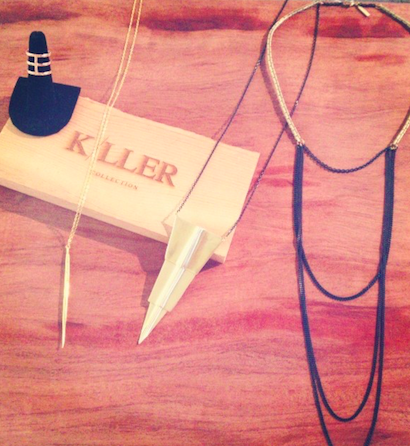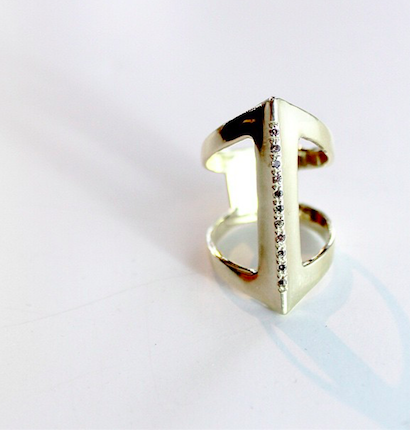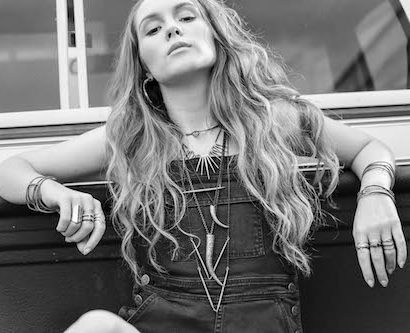 Photo credit: K/LLER Collection
To get a sense of just how uniquely talented they are, check out this collaborative Film called Seidr. Directed by Jeff Elstone, the film is a collaborative effort by designers Titania Inglis and K/LLER Collection.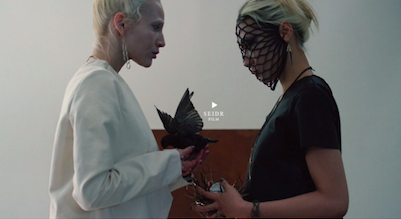 K/LLER jewels were my best selling jewels when I was running iona boutique, so I was delighted when the girls asked if I would become a local Ambassador. Apart from selling in boutiques around the world, Barneys and Helmut Lang flagship stores globally, their drive for 2017 is to expand their reach while simultaneously incorporating a charitable component. This aligned perfectly with me and my efforts to raise funds for Stepping Stone Foundation. I have a great respect for their work, and adore them as women and friends.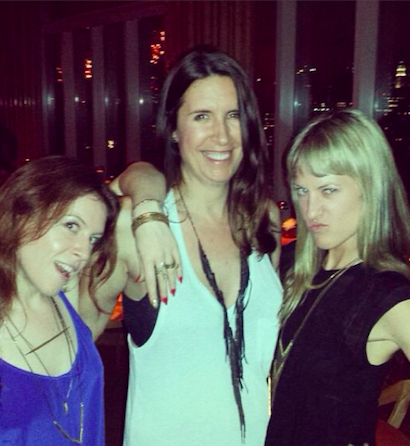 Katie, myself and Michael in NYC September 2014
I hope you will come out and join me in supporting Stepping Stone Foundation, K/LLER Collection and Arch Madison this upcoming Thursday October 13th from 4-8pm, for a private sale of their Collections. Expect to see their newest creations, fine jewelry, and their classics.    Come early! RSVP me at pamela@pdubxo.com, or just stop on by. There's more, keep reading…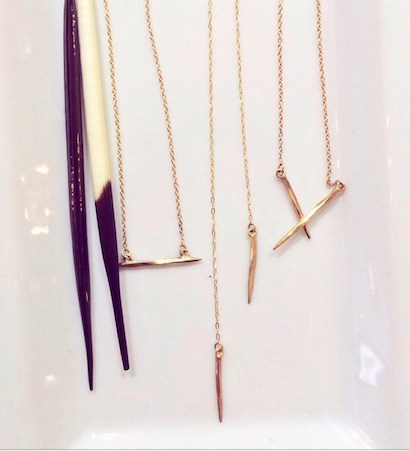 We will also be raffling a K/LLER Twist Spike Gold Bolero necklace (2nd from right above), valued at $525 with 100% of the proceeds to Stepping Stone Foundation.
Also, I have a big announcement coming about K/LLER Collection, happening for Stepping Stone Foundation in 2017! So excited to share, stay tuned! Sign up for my email list in case you aren't already to be the first to know.
Wishing Katie & Michael continued success and looking forward to our continued friendship. xo Pdub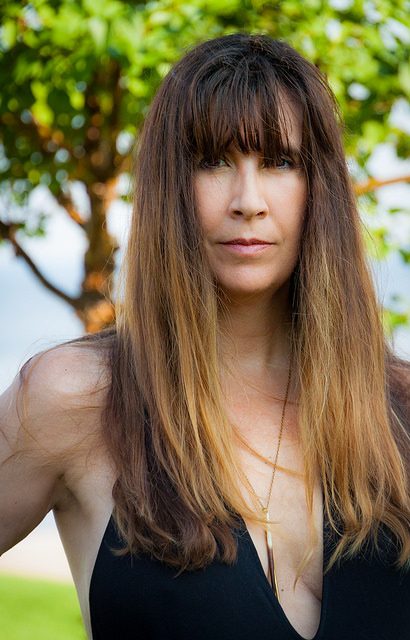 Related Posts