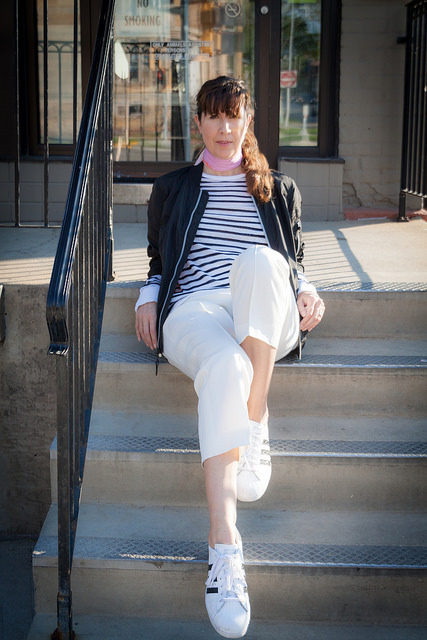 I have been adjusting my clothing spending habits a bit and building out more of the 'French Woman Wardrobe'. I am spending more money on really beautiful , quality and interesting pieces that:
1. Elevate what I already own
2.  I can wear into different seasons and
3. Keep for a long time.
That doesn't mean I'm buying just the black blazer, and LBD, I am looking for things that have some unique structure and silhouettes, beautiful fabrics and construction, and interesting prints or other details.
Following these criteria I picked out these Céline crop pants for me from their Spring '16 Collections. I fell in love the minute I put them on. I love the high cumber-band waist, the exposed zipper, and the winter white fabric.
I have found many different ways to style them, so I thought I would show you 3 of them. I have a 'Day Look', a 'Casual Look' and an 'Evening Look'. I hope this gives you some ideas and inspiration to look at different ways to style some of your favorite pieces. And I also hope this post inspires you to re-think spending money on lots of 'stuff' and saving more for that special piece.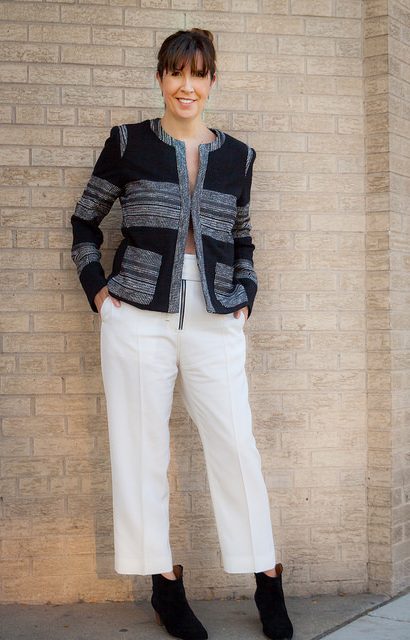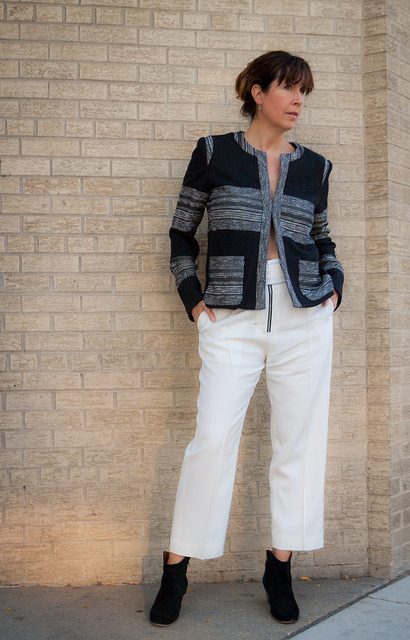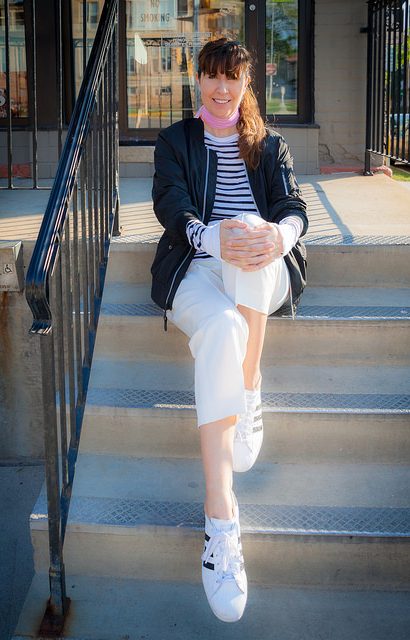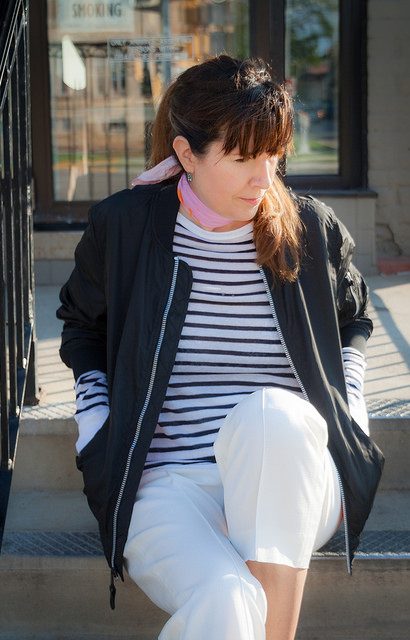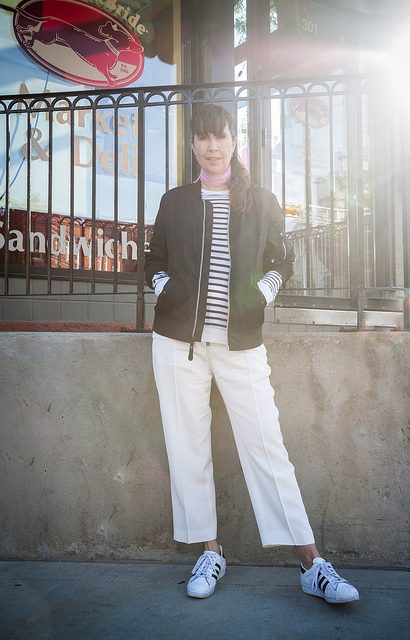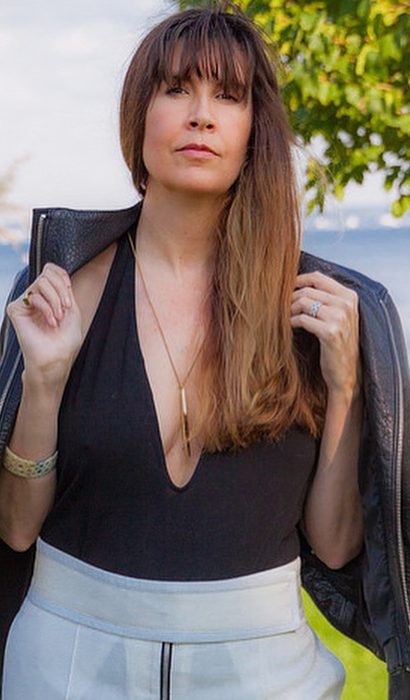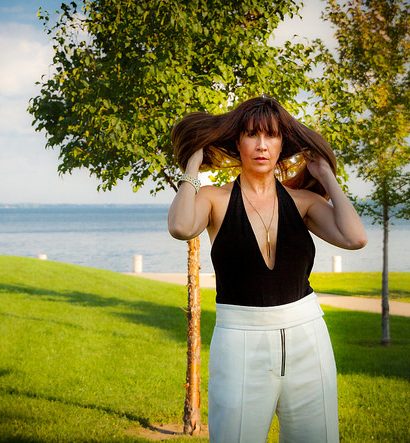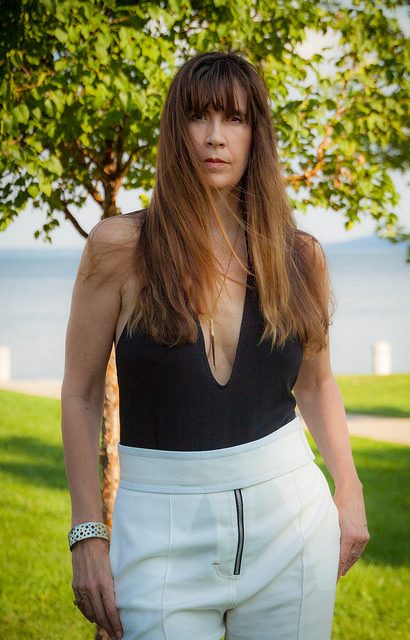 Céline is a French ready-to-wear brand is designed in Paris, head Creative Director Phoebe Philo. Phoebe joined the Céline group in 2008 and defines her style as 'cool minimal', and creates functional clothes with a focus on materials and tailoring. Check out the Fall and Winter '16 Collections. Spring '17 collections will be coming down the runway this September.
P.S. I am not afraid to wear white, I have already trusted dry cleaning these pants with my fave Block Cleaners in Atwood.
xo Pdub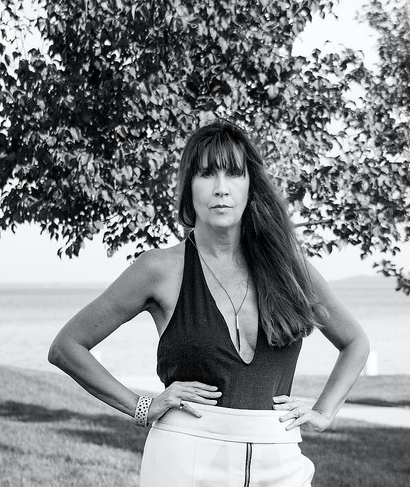 What I'm wearing:
Day Look:
Jacket: L'AGENCE
Pants: Céline
Booties: Isabel Marant
Casual Look:
Striped Shirt: T by Alexander Wang
Bomber: Alpha Industries
Scarf: Dior
Shoes: Adidas
Evening Look:
Leather Jacket: Helmut Lang
Body Suit: Express
Necklace: K/LLER Collection
Related Posts