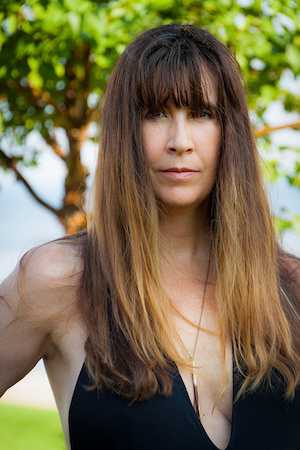 This age old question crops up with most of us at least once every couple of years when we are looking at changing our hair style. I invited my stylist Jamie O'Brien from The Beauty Room in Madison, WI to offer her expert take on this and offer up some advice as a Guest Contributor to Pdubxo. I recently took the bang plunge. I was a little nervous to do so but Jamie guided me along every step of the way and answered all of my questions. Here is the advice she gave me:
To Bang or Not to Bang? Question Answered – by Jamie O'Brien
That first cool breeze finds it's way through damp late summer air and it hits you….it's time for a change. And no, not just the obvious switch up from your iced latte to the always anticipated Pumpkin Spice, it's time to do something different with your hair. Get rid of this summer do; a new look! Something for fall, but what?
There's always the deepening and darkening of the summer highlights to fall back on (no pun intended). If I had a $1 for every time in September I heard "I'm thinking I want to go darker for fall" well… And trust me, that's a viable option. Richen up the color, something warm. But it can be hard on your hair. And harder even if you change your mind and want that sun kissed look back after the thrill of new fall boots and cute scarves has worn off. So that's where the bangs come in.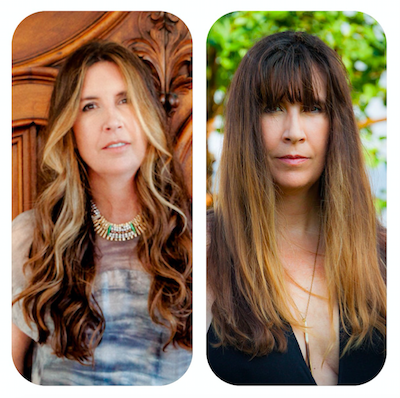 My 'Before & After': July and September, 2016
I know I know, a lot of us have horror stories relating to bangs. The ones that were too short. The ones that were too wispy. The ones that started from the back of our head and made us look like a Kindergartener. And even the good memories were always a little tainted by the trouble with bangs…The cowlicks. The flippy corners. The sticking to your forehead. The separation when you wanted them full or the piecey-ness when you were trying for that perfect side swept swoop. I know.
But wherein the bad also lies good…so much good! Bangs are a beautiful camouflage for so many things…that pimple, those lines, those overgrown eyebrows. They are also the best at accentuating…those cheekbones, those lashes, those funky glasses. They are a frame to your face and one that has so many options. The drama and look-changing capabilities of bangs is awesome. They can dress up a mess bun. Make a ponytail look purposeful. They can be *almost* too long, sexy and mysterious. They can be short and blunt and poignant. They can be soft and swoopy and casual.
But almost as important as their versatility and variety is their flexibility. Bangs allow you to keep the balayage you love, or the length you love, and just dress it up a bit. Love those summer highlights and don't want to leave them? You don't have to and can still have your "fall look." And while we all have the dreaded chapter in our History of Hair entitled "The Year I Grew Out My Bangs." In reality they grow fast. And the grow out process doesn't have to be painful. It's another opportunity to play with looks along the way. When and if you ever decide to grow them out, don't just focus on the finish line. Enjoy the ride, man.
Ok, Ok. Cutting bangs isn't all rainbows and unicorns. We all live in reality (and some of us in the Midwest with the ever changing hair-affecting weather), but there are some things to help you make the best decision for the type of bangs you should have and making your relationship with your new hair an enjoyable one.
Examine the hairline. You and your stylist should look at your hairline and talk about cowlicks and direction and thickness and create a realistic plan for what type of bangs your hair can and should truly have. Everyone's hair has a natural separation at the crest at the front of the head that helps to distinguish how much bang is right for you. If you have a crazy cowlick that sends your hair in opposite directions you are not ever going to be happy with side swept bangs. You're just not. So your stylist should be talking to you about options that make you feel sexy and stylish and won't make you want to cry every time you go to style them. And that's another thing…styling…

Know that you WILL have to style. Unless you live in a perfect world where your hair is smooth as glass, grows out of you head like a perfect China doll, and humidity and static don't exist, you will have to style your bangs. But this isn't that big of deal. Especially if your stylist takes the time to show you the best products and procedures to get those bangs to behave. And once you have those bangs in place the rest of your hair can stay in the greasy ponytail because everyone will be looking at your bangs.

Remember that it's not forever. Bangs are great because they're instant gratification. They take your look in a whole new direction instantly. But if you're like me you could wake up the morning after you decided your fall look was urban and edgy with a full bold bang, only to realize that maybe now you want to be sexy disco girl. Well that's ok because bangs grow, how you style them makes a big difference and your stylist can cut them in a way that gives you options and flexibility.
So as the leaves start to change and your collection of ankle booties grow, consider adding some bangs to your fall look. In a summer full of "lobs" and braids and balayage, they are a classic look that never truly goes out of style and one that can be so specifically tailored to YOU. Changing hair with the changing seasons; it's a Midwest Woman's mantra. And bangs just might be the instant gratification you're looking for.
About Jamie:
Jamie is a talented and super smart stylist working in a co-space on the west side of Madison, off N High Point & Old Sauk Road. She has been a stylist for 12 years, working in Chicago at Sine Qua Non for 5 years then at Thorps in Madison for 5 years after she moved here. She is the owner and operator of The Beauty Room, just past her 1st year Anniversary.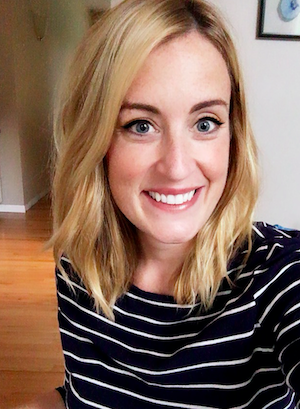 Jamie was trained and educated through the Sine Qua Nons advanced training program as well as Bumble & Bumble in NYC. She has also attended classes from Aveda, Wella, Davines and most recently took a Sally Rogerson's Creative Cutting class. She specializes in long, layered hair, curly hair and is comfortable with all hair lengths. She is known for her love of natural looking color and styling. Jamie lives in Madison with her husband and two young children. She has the Pdubxo stamp of approval. And by the way, I love my new bangs. I love the change, my new look, the fun ways I can do different styles. And I love not constantly pushing my hair out of my face.
To schedule a consultation or appointment with Jamie you can reach her at:
Related Posts