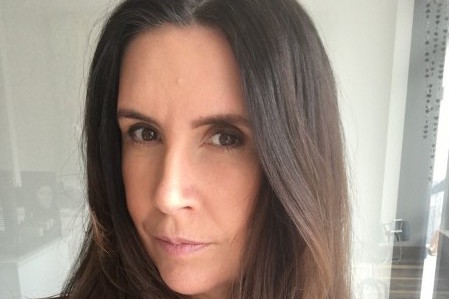 I haven't changed my makeup 'style' in over 20 years. It was time.
I'm getting older and my skin texture and appearance are changing so I figured I would give myself a little feel better boost.
I went to see my friends at Arch Apothecary, Downtown Madison in the Capitol Square, for some help. My husband bought me a beautiful new set of Jenny Patankin brushes and a Kevin Aucoin makeup palette for Christmas, but I was clueless how to use them.
I booked a makeup lesson with Cera, one of the owner/operators of Arch. Before we started she asked me about my style preferences and lifestyle. I told her I wanted to look refreshed and natural without looking too made up. From there we gathered the tools, and as she applied my makeup she walked me through what she was doing step by step. By the way, I would be delighted to be helped by any of the knowledgeable, talented and kind staff as everyone there is a joy to be around.
I am so happy with the results. It was exactly what I wanted. Cera opted for a nude lip today, but we also filled my lipstick wardrobe to include a range of shades into the plums, browns, and dark bordeaux.
If you are in Madison (or Rockford or Chicago), be kind to yourself and check out this amazing beauty product and services business.  They sell a full range of products from coveted lines like R + CO, NARS, Kevin Aucoin, Sunday Riley, Natura Bisse, Chantecaille & Lipstick Queen. They have favorite gifts like candles and cards, and products for men as well. Of course they also offer services such as blowouts, braids and brows, Many of their products are available to purchase online too. 
On Valentine's (Saturday, February 13th) they are offering $14 brow waxes. It's a great deal if you need a reason  to try them out for a first time. If you're already a regular it's a great promotion excuse to go in again and treat yourself.
Let me know what you think of my updated look. Thanks so much, and thanks gals at Arch 🙂
If you've read this far thank you, you deserve a prize so read a little further as I have a great contest giveaway!
Finished look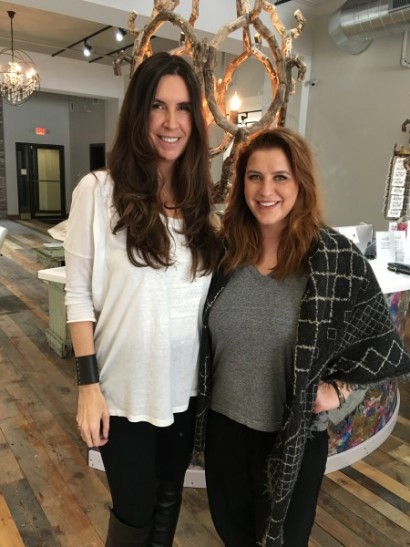 Pdub & Cera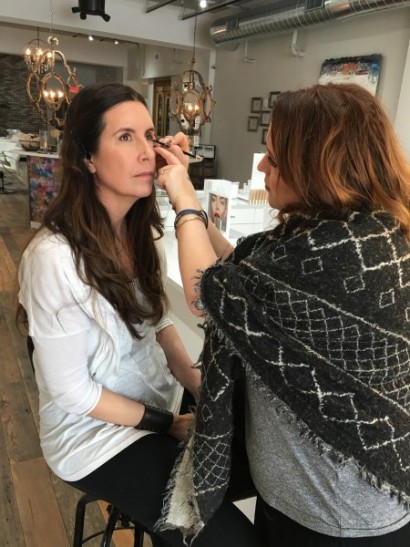 Eyeliner is happening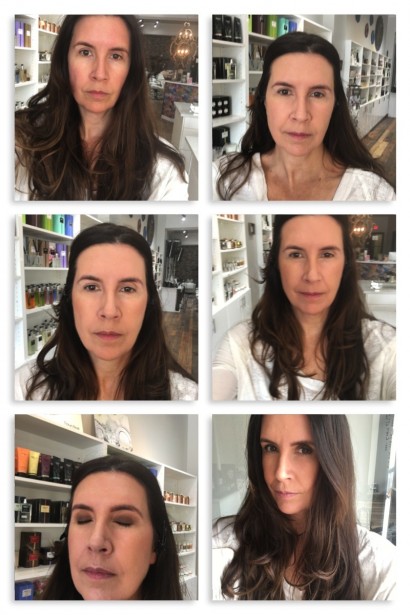 1. Before 2. Concealer & Foundation 3. Blush 4. Bronzer, Highlight, Powder 5. Eyes & Brows 6. Lips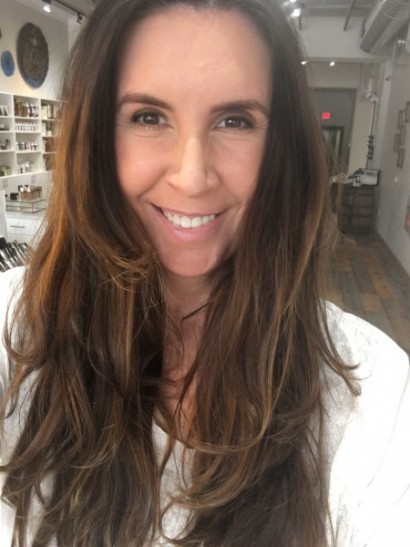 Another 'After'. I'm pretty happy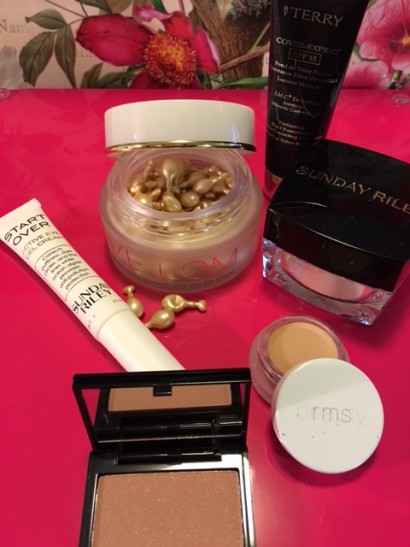 Some of my new bounty:  From top left clockwise Sunday Riley 'Start Over' Active Eye Gel Cream, Eve Lom Age Defying Smoothing Treatment pods, Terry Cover Expert Perfecting Fluid Foundation, Sunday Riley Translucent Loose Powder, RMS Beauty Concealer,  Kevin Aucoin Naturala Blush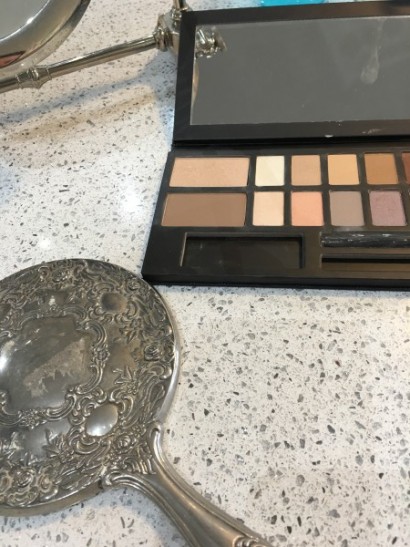 Kevin Aucoin 'The Legacy Palette'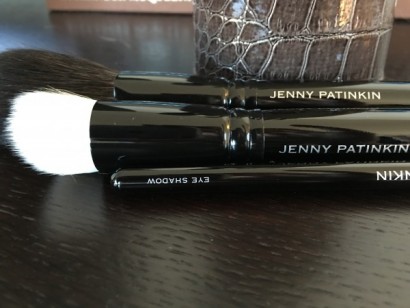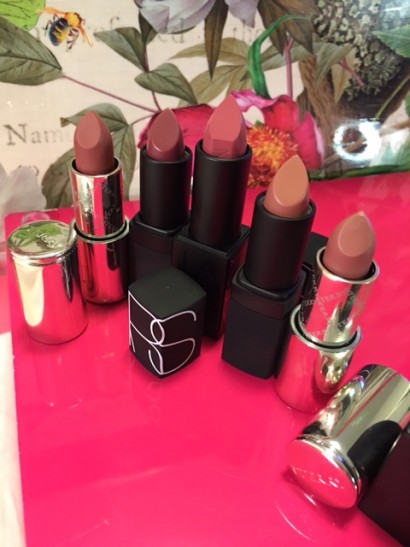 My new lipsticks from left to right: Terry 103 plum, NARS Carnage, NARS  Anna, NARS Rosecliff, Terry Terribly Nude
Below are some other gorgeous things in the boutique for sale:
Gorgeous colors at RMS Beauty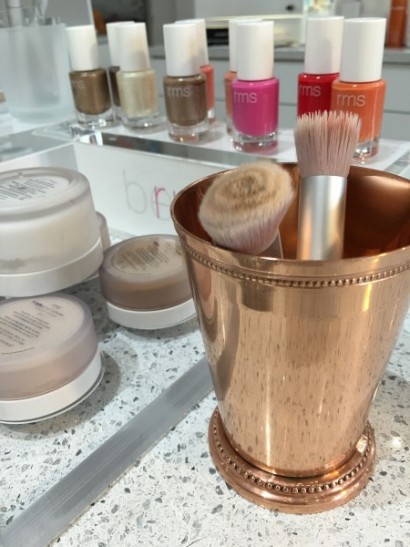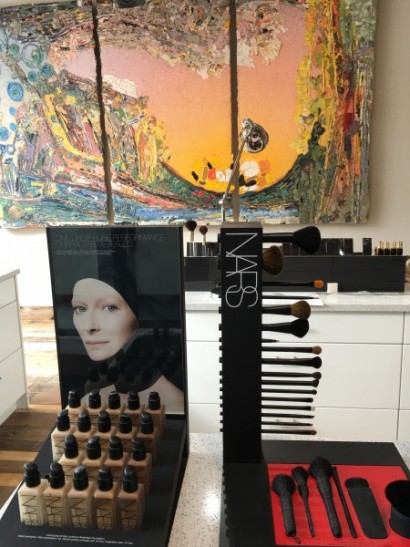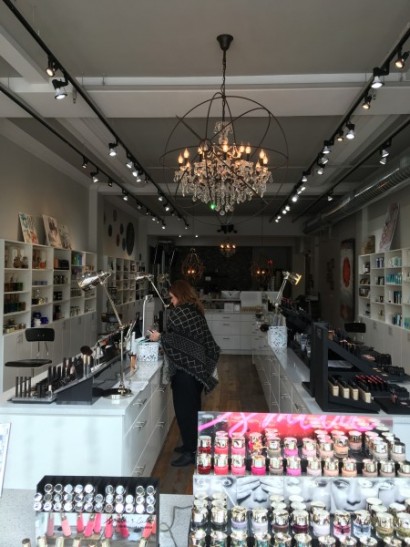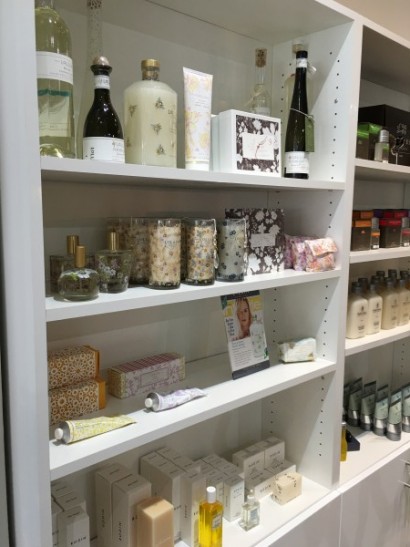 beautiful soaps, bath and body products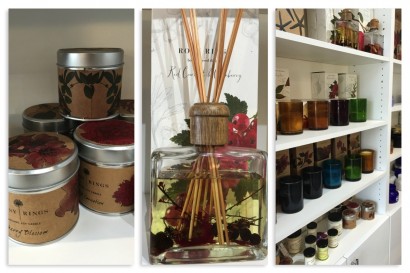 Sublime scented candles and home infusers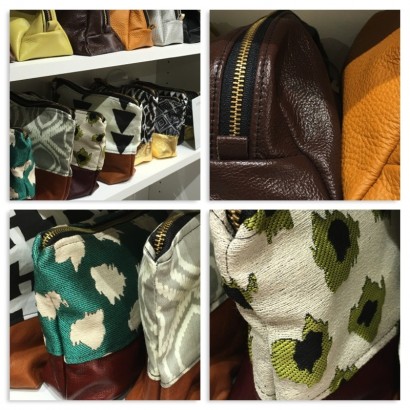 Gorgeous makeup bags hand made in Salt Lake City by Anne B. Can you figure out which one is my favorite that I purchased? The first person to guess correctly receives one of these gorgeous bags of your choice. Email me at pamela@pdubxo.com with your guess, and I'll let you know if you are the winner.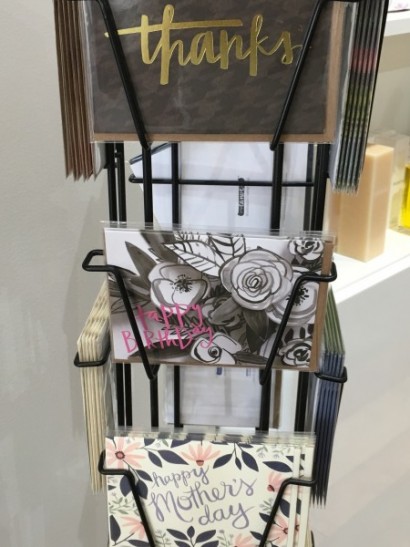 Very pretty cards for all occasions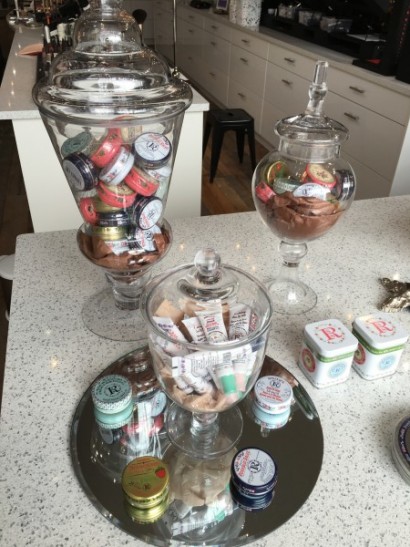 Remember I had Rosebud Salve at iona? Now you can get a bunch of the Rosebud products here at Arch.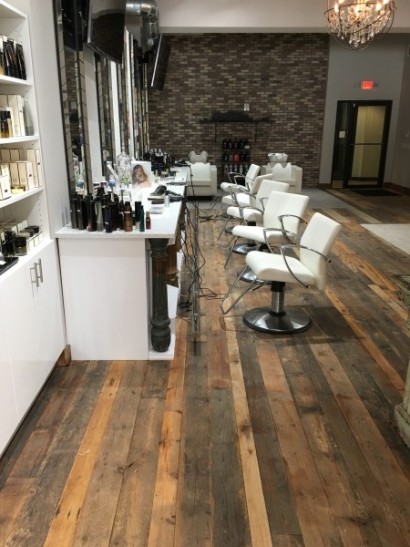 The blowout stations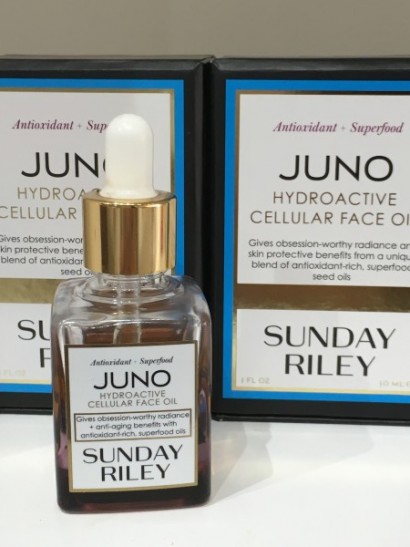 I love this oil. Sunday Riley Juno Oil. Must have. And it smells good too.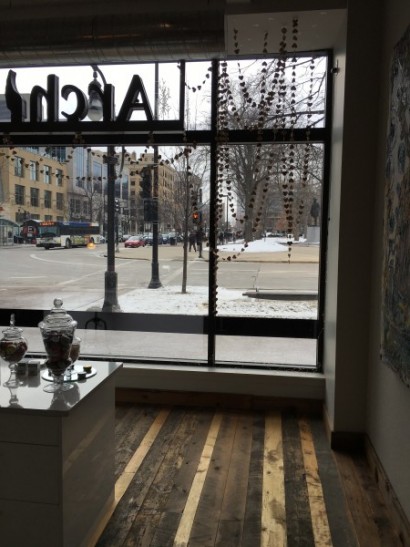 Looking out to the Capitol as I leave. Hate to say goodbye.
Thanks for making me feel beautiful today, gals at Arch, and thanks for putting a smile on my face.
xo Pdub
Related Posts