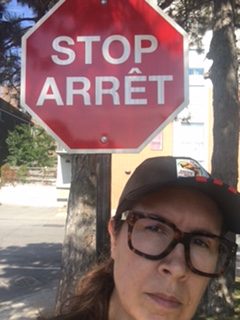 During my 6 month hiatus, I've been working on lots of new content since Monty & I moved to Canada. However I've decided to precede that with an important piece. This is for all of you, but especially my white female audience.
I have been horrified by the escalating hate in the US and globally (yes it's here in Canada too, just not as extensive and open). I'm sure you have been horrified too. You have probably been a little paralyzed by 'what to do', but I ask for you to shift to action. We must all keep up our moral courage and not become numb. 
"A lot of times nice, well-meaning white women can contribute in a big way to the problems we see because they don't speak up, or they want to keep things polite, or they think the best thing they can do is just focus on being a loving person rather than 'getting involved in politics.' This white silence, white privilege and white shame leads to a lot of white complicity in white supremacy. So when I talk about the work that needs to be done, I'm talking much more to white women than I am women of colour. It is not on people of colour to fight white supremacy or racism. It is on white people. And if you are a white woman entrepreneur with a platform (no matter how big or small), I am particularly calling you in." Layla Saad,  wildmysticwoman.com
I am not an expert on social justice, and like Layla I'm sorry if I offer opinion imperfectly, but lack of expertise doesn't mean I should do nothing.
Here's are 6 ideas to get you started to fight hate towards race, ethnicity, religion, gender, gender identity, disability, sexual orientation.
1. Speak Up: Apathy is acceptance. Get on the right side of history and do something big or small:
Pick up the phone and call family or friends to discuss. Call your Alderperson, State reps, or Provincials MP's, & business leaders. Express your concerns, report an act of hate, discuss solutions, find out what's being done and what needs to be done. 

Open the discussion at your community group, book club, or church.  From there you could start a coalition and involve your children, the media, local businesses and the police. You can help educate each other, share the workload, fund raise and stand up against hate. How about "Maple Bluff Moms against Hate". "Capitol Community for All" , "The Glebe Against Hate"?

Take a stand against jokes or language that is racist, sexist, anti-gay or hateful towards others. Let that person know , yes even family, that their joke isn't acceptable. I have never regretted speaking up for someone or against hate speech, but I have regretted times where I've said nothing.

Reach out to a victim of hate and let them know they are valued and cared for. 

For an in depth review of community involvement review the 'Ten ways to fight hate' guide by the Southern Poverty Law Center. I gleaned a few ideas from there. 
2.  Clean up acts of Vandalism: grab your kids and clean up the hate symbols and hate graffiti  on buildings or at your neighbours house. Help fix damages and destruction at your mosque, church, synagogue. If it was my house, I would welcome someone taking charge.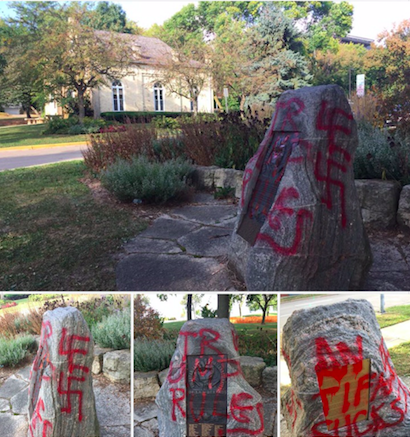 This hate vandalism happened just a couple days ago (Sept 19, 2017) in James Madison Park on a monument next to the Gates of Heaven Synagogue. This is directly across the street from where Monty & I used to live in Madison. It was cleaned up the next day by city workers. 
3. Cook food for Volunteers : "Home cooking can sustain, fuel, balm, and bolster communities" – Julia Turshen, author of Feed the Resistance. Being the active voice or able body at a peaceful protest may not be for you, but you can help the volunteers who are doing that work by providing a home cooked meal.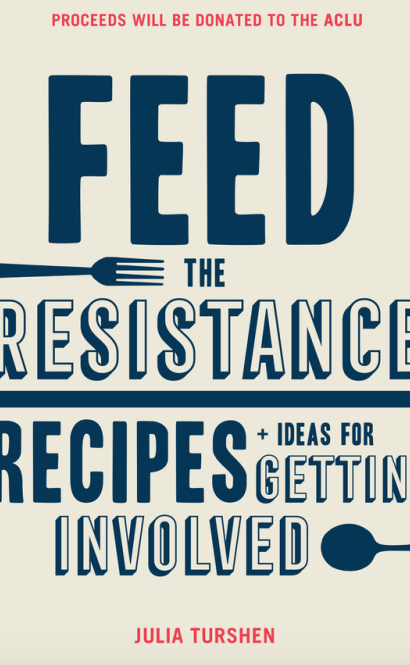 4. Donate: Here's a few
ACLU: The American Civil Liberties Union is a nonpartisan nonprofit organization whose stated mission is "to defend and preserve the individual rights and liberties guaranteed to every person in this country."
BC Civil Liberties Association: Canada's version of the ACLU
Stop the Hate Project: stop, prevent, and provide help to victims of bullying
5. Listen, Learn & Teach Acceptance: Look deep inside for your own biases and stereotypes, acknowledge and work through them. We can overcome those and positively influence others. Listen from other people's experiences.:"Try just to listen and sit with someone else's experience. When you do share in response to what someone has shared with you, it can sometimes (not always) feel like "whitesplaining" — meaning to explain or comment on something in an over-confident or condescending way. This adds to the silencing of the voices of people of color." – Sojo.net . Widen your circle of friends and diversity of friends. Stop the use of labels of people.
6. Educate yourself, and then go back to 1. Speak Up.  I recommend:
'Code Switch podcast on NPR, answering tricky questions about race in America,
Books:  The New Jim Crowe – Michelle Alexander, Between the World & Me– Ta-Nehisi Coates
Brian Koppelman, The Moment Podcast – Lot's of good food for thought. Quite a liberal thinker but going through the process at the moment of trying to sort out his thoughts and feelings over the state of the world.
A final thought:
Freedom of speech shouldn't be extended to speech of hate, regardless of what the US Supreme Court says. The Canadian Charter of Rights and Freedom within the Constitution of Canada states that freedom of speech is not absolute. Hate speech is in fact illegal. Interesting difference right?
Right to assembly also shouldn't be permitted for those with intention and tactics to promote fear, intimidation, violence, hate, all while carrying assault rifles. I personally think those laws in the US should be changed to mirror those laws in Canada. Section 2 of the Canadian Charter of Rights and Freedom guarantees 'right to peaceful assembly', a distinction which may have made the intimidating rally that we saw from the Alt-Right/ Neo Nazis/ KKK in Charlottesville deemed potentially illegal in Canada. So in Canada this group would have the constitutional right to rally, but the hate chants and weapon bearing would likely have deemed it illegal, therefore stopping the violent escalation and possibly preventing the murder of anti-hate protester Heather Heyer. 
We may not be able to change the laws immediately, but we all can do something now to stop hate.  Pamela
Related Posts